Nintendo: US Wii installed base is 8.5 million more than 360, and 16.9 million more than PS3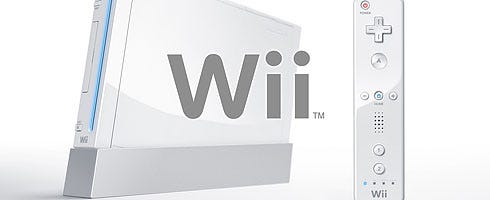 NOA's Reggie Fils-Aime revealed some figured during his talk at the BMO Capitals Market presentation in New York today, and according to Nintendo's figures, its installed base is larger than any of the competitors.
Using NPD data to prove his point, Reggie said DS and Wii are first and second place in the US with 43.1 million and 30.4 million systems sold, respectively.
According to the man himself, Xbox 360 is third with 21.9 million, with PSP next with an installed base of 17.7 million, and PS3 last with 13.5 million.
We've broken it down for you below, since you like math and such:
Wii installed base
8.5 million more than 360
12.7 more than PSP
16.9 million more than PS3
DS installed base
12.7 million more than Wii
21.2 million more than 360
25.4 million more than PSP
29.6 million more than PS3
The US president of Nintendo also revealed during his presentation that the Wii Balance Board has 12 million units since its 2008 debut.
It was reported earlier today Nintendo expects a strong holiday sales season thanks to brand recognition and its strong software line-up.
Thanks, Gamespot.