New Gran Turismo 5 info and screens appear on official website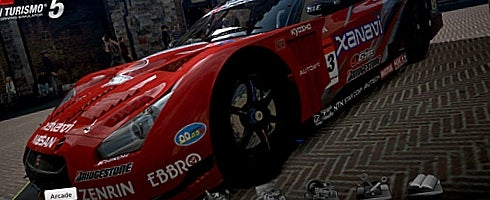 The official Gran Turismo 5 website has updated with some brand new info and screens for you to feast on. However, the info is in Japanese on the game's website. Luckily, GTPlanet has the info translated for you already.
Here's what you'll get when the game releases:
1,000 vehicles in the game
80 courses in the game. 60 revealed with another 20 to be revealed
YouTube support
Those are just some of the gameplay features in the game. Go through the link to find out more.
It's in Cologne this week for journalists to get their hands on it. It could potentially be out by Christmas.