Naughty Dog: "It would be a shame" if there was no Jak and Daxter PS3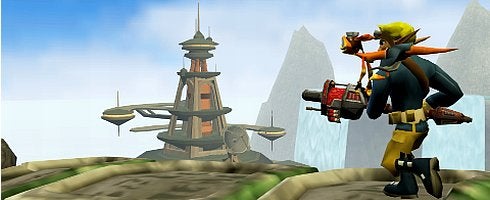 Still looking to live that Jak and Daxter dream for PS3? Naughty Dog co-president Evan Wells has said not to expect anything from the studio.
That said, "it would be a shame" if the game didn't appear on PS3.
Speaking at GDC last week to Joystiq, he said if push comes to shove and it can't find a "partner" to do it, Naughty Dog will do it instead.
"It's hard to admit that would be in our past, because we definitely still have a real soft spot in the heart for the franchise," said Wells.
"We don't have the resources. So, we're gonna have to choose our battles. I'm not sure whether Jak and Daxter will win that battle.
"Like you were saying, though, with trying to find a partner to work with us on the PSP version of Uncharted, I think it would be a shame if there weren't a Jak and Daxter for the PS3 generation. So, if we can't find a partner for one of those, then maybe we're going to have to find a budget ourselves."
The dream is still alive, J&D fans.