Mystic Messenger guide: Zen route tips and walkthroughs (Casual mode)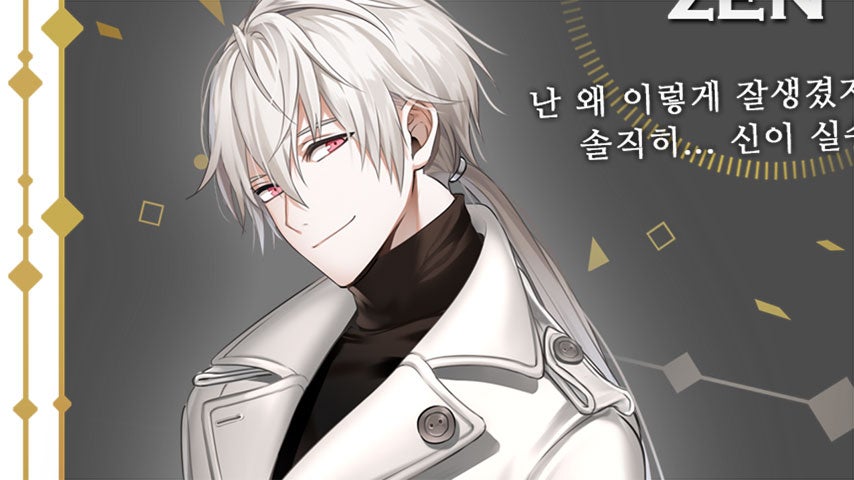 Mystic Messenger fans wanting to win Zen's heart, look no further: this guide has general tips, helpful resources and even a full-blown walkthrough.
Handsome and looking for love, Zen is only available in Mystic Messengers Casual mode and is kind of the "default" love interest; he makes his interest apparent fairly early, and the story of Mystic Messenger makes most sense when you begin with a Zen playthrough.
Zen has an arrogant exterior masking deep insecurities, and needs his ego propped up constantly and regular reassurance that he's not just a pretty face. While he makes no bones about looking for love, he's wary of women who want to trap and control him because of his status. He wants someone who is as interested in his own success as he is, who will show enthusiasm for his work above everything else.
If you earn a grey Heart while interacting, that means he has had a strong reaction to your choices. In general, you can win Zen's heart in Mystic Messenger by following these guidelines whenever he is present in a chat:
Dos:
Respect Zen's independence.
Encourage Zen to make peace.
Compliment Zen on his looks and especially his talents.
Be romantic.
Be open and get personal.
Put Zen's career ahead of flirting.
Say you're going to think of Zen.
Tell Zen you miss him.
Call him "lovely Zen".
Encourage Zen to be cheerful.
Tell Zen not to be discouraged or speak ill of himself and his future.
Be open about your feelings for Zen with other characters.
Don'ts:
Don't side with Jumin.
Don't be aggressive with Jaehee.
Don't be possessive or controlling.
Don't gush over cats.
Don't shy away when Zen wants to talk.
Don't criticise Zen for his narcissism.
Don't ever tell him what to do, except when telling him to calm down.
Don't ever call Zen "pathetic".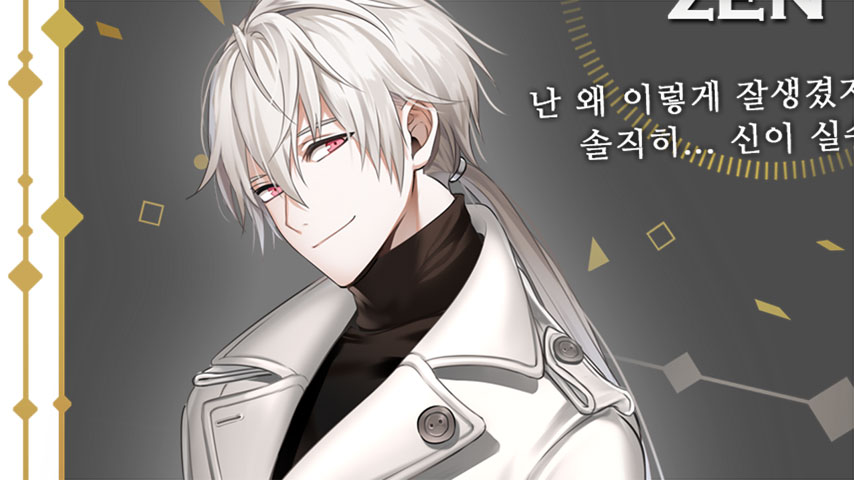 Detailed Zen walkthroughs and guides
This guide will take you from the start of the game right through the end of Day 4, when - if you've followed our guidance - you'll find yourself on the Zen route. With these responses you'll see grey hearts popping all over the place.

Made it to the Zen route? Excellent! Here's what you need to do next to get the ending of your dreams - or just fill out the gallery of bad decisions. Contains a full walkthrough of what exactly to say to Zen to get his Good ending.

Would you rather work out how to win Zen's heart(s) on your own? This page lists chat times and show you when email and game branches occur so you can manage your saves and time wisely - but leaves the rest up to you.
Need more? Return to our Mystic Messenger guide and walkthrough hub for general tips on playing this strangely demanding game, email answers, and other helpful advice. We're adding more guides as quickly as we can for a game that takes 11 days to play through!