Mystic Messenger's romantic lifestyles are more normal than mine during lockdown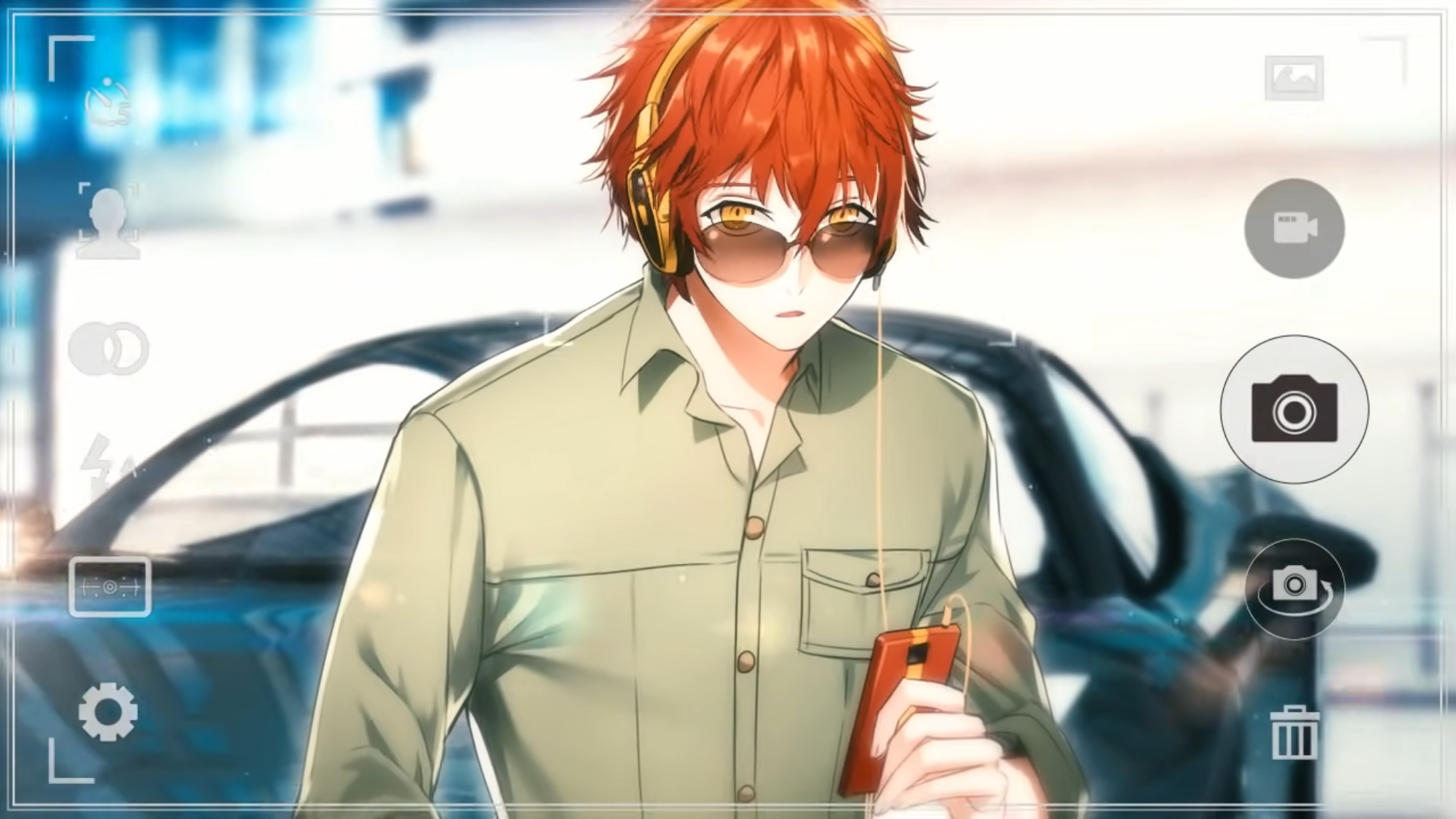 There's very little that's more comforting than my phone's notification ping. Whether it's a text from a family member or a Discord message from a friend, in a world people can't meet up for a coffee or a dinner, this is all anyone can do to check up on one another. Of course, sometimes that notification isn't a message but something else. Sometimes, it's a notification to check up on a game. But that provides comfort in its own way.
Mobile titles are mostly seen as a distraction, something to play while waiting in line or during a work break. Developers will typically try to cram classic game development philosophies into their mobile titles, but others will go farther, taking advantage of the different aspects of a smartphone to create a unique experience.
There aren't many games that do it better than Mystic Messenger. An otome title that has you talking to boys (and a girl) in real-time, over eleven days. The visual novel mimics not only a messenger service, but also people's real-life schedules. If you are interested in a particular guy, you'll need to check Mystic Messenger during the right times and be available for them.
There are other titles that try a certain degree of this. The mobile series Lifeline also uses a messenger system and waiting in real-time while the character on the "other side of the screen" take actions. However, Lifeline is less about making connections and more about saving someone in a 'choose-your-adventure' style. Christine Love's visual novel Analogue: A Hate Story and its sequel Hate Plus both make you wait at least 12 hours between in-game days, and stagger information and conversations to keep you coming back.
But no other games really have that "slice of life" feel that Mystic Messenger brings to the table. While you're not talking to completely normal people (the premise is that you're lured and trapped in an apartment to plan a party, after all), the characters of Mystic Messenger feel more realistic than, say, the AIs of Analogue and the person you're trying to save in Lifeline. The relative sense of normalcy gives the game a certain unique appeal, and that extends to each character having even more strict real-time routines to think about.
It makes Mystic Messenger feel more intimate than many other visual novels. The messaging format and having to adhere to schedules, as opposed to just playing in your own time, do more to replicate actual human behaviors more than the average otome title. People generally work and sleep, and don't spend all day waiting on a response from you. Why would Yoosung?
This adherence to real-time schedules and habits in Mystic Messenger is closer to our new real-life normal. "Social isolation is pushing a lot of us to limits we didn't previously know existed," Damien Mason, content editor for ProPrivacy, tells VG247. "While this does make the regular social interactions that we used to have feel surreal, the reliance on technology to communicate during this crisis makes these fictional real-time text-based games feel much more authentic."
Talking to Zen or Jumin in Mystic Messenger is practically the same as texting and interacting with your friends and family, even if they're in the same town. It's a strange thing, to be answering fictional characters in the same way you might be talking to your mother, but it's also... oddly comforting, in its own way. While Mystic Messenger might be a video game, you can play it during times where others aren't available to still feel like you're socialising.
But there's another aspect that can make Mystic Messenger feel more welcoming than even real-life interactions, at least right now. These characters don't exist in a world that is tinged with fear and uncertainly regarding the COVID-19 pandemic. Whether we realize it or not, the uneasy feelings about COVID and not knowing what's going to happen next influnence all of our social interactions. News about the outbreak surrounds us, opinions and reports and analysis frighten us, many people are losing their jobs and security in an unprecedented worldwide event.
But, if even for a few moments, you can log into Mystic Messenger and talk to these characters about their lives. They're not completely normal, but more normal than our own lives right now. Instead of conversations about trying to find the nearest facemask stockists or how poorly our governments are handling everything, you can just talk about weird secret party planning with some shady stuff going on in the background.