Mystic Messenger chat times schedules: all characters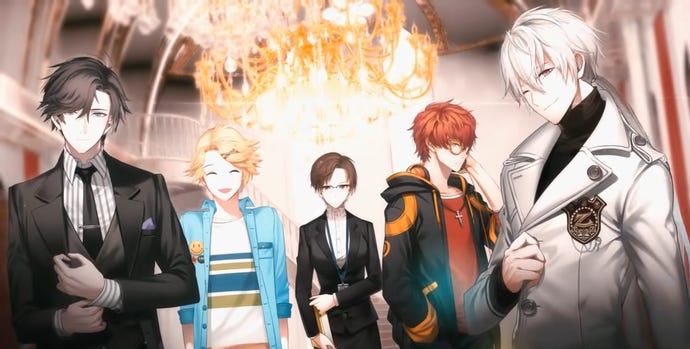 Mystic Messenger chat times guides will help you to stay on top of each character's schedules.
Because Mystic Messenger plays out in real time, you can use these chat times schedules to plan when you'll log in to interact with the romantic interest of your choice. Knowing when to hit up your squeeze is very important if you want to get anywhere - in fact, Mystic Messenger is more complex even than messaging an actual romantic interest. In real life, we'd perhaps be turned off, but this is a game, so we'll allow it.
Our Mystic Messenger chat time schedules are divided into two types. One gives the chat times for Days 1 through 4, before you lock onto a specific character's route. The others pertain to a specific character, and cover Days 5 through 11.
The chat times schedules also provide information on when the game branches occur in Mystic Messenger, and which chat sessions include opportunities to invite guests to the party. The idea of the chat times schedules is to allow you to sleep, work and still hit the minimum chat participation Mystic Messenger demands of you in order to secure the ending of your choice - without spending big heaps of HG to unlock missed chats - by showing you exactly when each window opens and closes.
These chat times schedules are free of spoilers, so you don't need to worry about us ruining the game's best moments for you. If you need more detailed assistance to winning somebody's hearts, be sure to check out our Mystic Messenger guide hub for plenty of advice, detailed walkthroughs and other vital information.
Mystic Messenger chat times schedules
Not the help you needed? Don't forget we have plenty more to offer on our Mystic Messenger guide hub.