Molyneux: Natal could bring "bigger change" than the PC mouse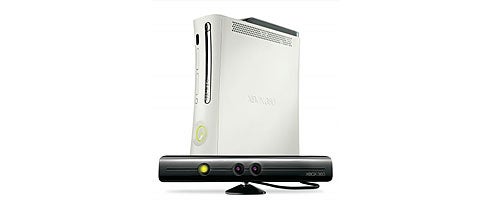 Without the mouse, modern PCs would probably just be a bunch of glorified calculators - powerful ones, sure, but towering monuments to their own wasted potential nonetheless.
Without Natal, Lionhead boss Peter Molyneux argued in a recent interview with Gamereactor, the videogames of tomorrow will probably just be a bunch of first-person shooters.
Yowza, Pete. Might want to put up your dukes, because them's fightin' words.
"IF you're thinking Natal is going to give you another version of an FPS, you're just not thinking broadly enough. After all, it was the invention of the mouse that gave us computing as it is today - not the invention of the microprocessor. That's how we ended up controlling our PCs," he said.
"The mouse was the real revolution of the PC - not the Intel processor. And who's to say Natal [couldn't] end up creating something you and I can't even imagine now. It forces us to approach technology in a completely different way. Before the mouse, we only had the keyboard... That one little £9.95 device changed everything about computing. And things like Natal can be a bigger change," he added.
Thus, he concluded that Natal's early days will be defined by "obvious stuff," which will hopefully give way to more revolutionary titles on down the line.
Can one of those "obvious" things be a new Black and White where we, using Natal, get to be the monster and terrorize tiny people by flailing about with our comparitively massive limbs? Like something out of a bad Japanese monster movie? Please? We can't even count how many birthday wishes we've wasted in hopes that this fever dream would one day come true.
Thanks, CVG.