Molyneux: Fable III has "greatest cast any computer game has ever had"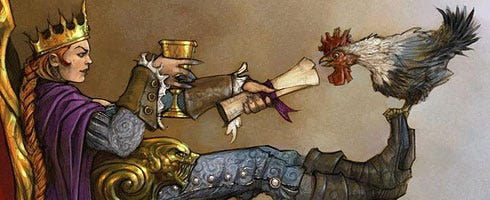 John Cleese, Stephen Fry and Jonathan Ross are all apart of the "greatest cast any computer has ever had". At least according to Peter Molyneux.
Speaking with IGN, however, the Lionhead boss said people should also get excited over how Fable III's cast perform in the game.
"How we're using these characters is very much dependent on how you play the game," said Molyneux. "This is not like traditional dialogue – we went into a studio with John Cleese and I think he'd never done anything like this ever before, because we had to say 'if the player is like this, how are you going to react'. It was a very interesting process."
Earlier last year, Ross revealed the existence of Fable III before its formal reveal at Gamescom last August, while at GDC last month, Molyneux announced Cleese would be included into the game as the butler. Fry's role sees him return as Reaver from Fable II.
Fable III is set for release some time by the end of the year for Xbox 360.