John Cleese to voice Fable III butler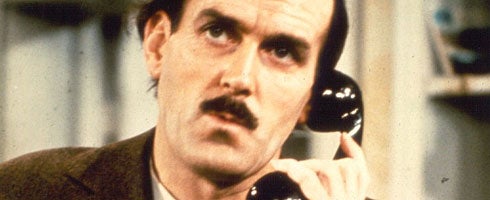 Lionhead just announced that John Cleese will be your butler in Fable III.
The snippet came from Peter Molyneux's GDC session, in which is has also been confirmed that you'll be able to sell weapons online in the RPG.
Rabbit AI is also said to feature heavily. Well, of course it does.
The game's health bar-less UI has also been shown, but we're waiting for details on that.
A combat demo included finishing moves, apparently, which some especially sensitive ladies in the front row found "gruesome," according to various tweets.
As more comes out of the lecture we'll stick it in here.
Fable's third title is due out towards the end of this year.