"Wossy" mentions Fable III, people get excited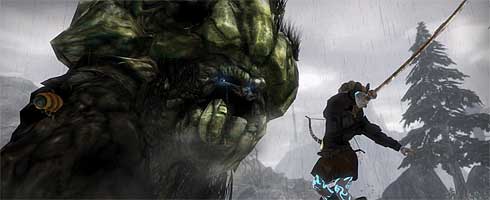 Jonathan Ross mentioned he'd been asked to add his voice to Fable III, via Twitter, following the BAFTAs last night.
# Goodnight all. Must go to bed. Got asked to do voice in Fable 3 tonight. Subarashi. Oyasuminasia. Woss out. about 7 hours ago from web
Fable III's unconfirmed as yet, but maybe Big Pete will have something to say on the matter at GDC later this month.
And seriously, Twitter? Just fuck off. You make us feel ill.