Call of Duty: Modern Warfare isn't political, claims Infinity Ward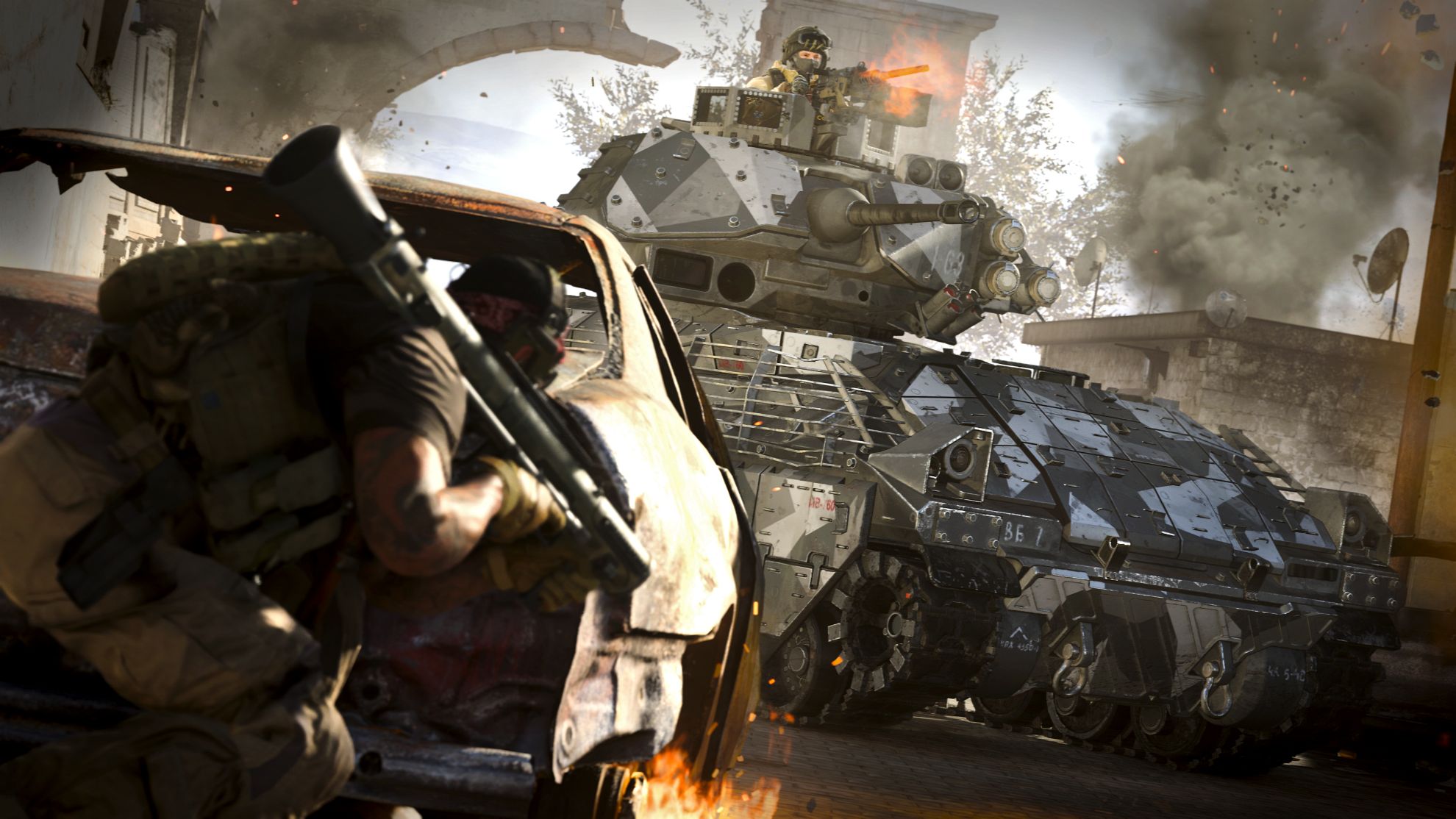 Talk about imperial superpowers and power relationships all you like: it's not politics if you don't name real people.
Infinity Ward wants you to know that Call of Duty: Modern Warfare, a game about proxy wars between superpowers and the colonial domains that do their dirty work, is apolitical. Phew, dodged a bullet there. Job well done.
Modern Warfare wants to be realistic. It wants to make you feel uncomfortable with the horrors of war. But it wants to do all of that without any allegory to the politics of real life.
That's the sentiment shared by gameplay director Jacob Minkoff. Speaking to GameInformer, Minkoff claimed that Modern Warfare isn't one of those naughty political games. The reasoning? It doesn't mention Trump by name.
"Do we touch topics that bear a resemblance to the geopolitics of the world we live in today? Hell yeah, because that is the subject matter of Modern Warfare," said Minkoff.
"Are we telling a story that has anything to do with the specific governments of any countries that we are portraying? No. So if you're asking, like, is Trump in the videogame, no, he isn't."
Narrative director Taylor Kurosaki chimed in, adding more confusion to the claim: "We do talk about concepts like colonialism, and occupation, and independence, and freedom. We don't maybe say those words specifically, but that's the realm that we are in.
"But you could have a game that takes place in revolutionary America talk about those exact same concepts. It could be set in Afghanistan in the 1980s instead."
Didn't we have a word for stories about rogue agents and the actions of states? Would Modern Warfare not be considered a Political Thriller, in the same way a Tom Clancy novel or Mission Impossible flick would?
It rings of a very modern reading of politics. One in which wars, violence and power are read as natural and free of biases, but adding women, queer or PoC characters to a piece of media is "injecting politics". If the actions of states and power aren't political, what is?
If you just wanted a spot on our list of the best apolitical games, though, we totally understand.