Mighty No. 9 gets another release date, for real this time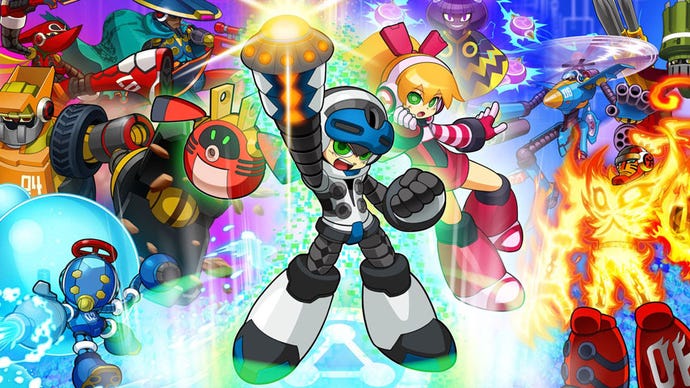 Mighty No. 9 is actually going to happen, something that looked a little tenuous a few months back.
Mighty No. 9 gets another release date, for real this time
Mighty No. 9 has gone gold, Mega Man creator Keiji Inafune has announced.
As you probably know, going gold means the game is finished and ready for distribution; it's just a matter of sticking it on discs or packaging it up for digital channels. As a result of this, Comcept and Inti Creates have been able to secure a release date - June 21 in North America and June 24 worldwide.
"Therefore the release date we are announcing is set in stone and there will be no further delays for the game," Inafune said in a website update.
He's making that very clear because, gosh - has this game been delayed. Kickstarted in September 2013, it was originally expected to launch in northern spring 2015. It raised $3.8 million on the strength of this promise, but by July 2014 was in need of further funding.
A delay was announced in late April 2015, pushing back to September 2015, but in August Comcept confirmed retail rumours of a further delay, this time to Q1 2016. A February 2016 release date was set a few weeks later.
That was when Inafune made an unfortunate comment promising there would be no further delays. This did not come true, and increased backer irritation with the never-smooth path of game development into serious anger.
"We understand that as a result of the various delays we have disappointed and let down our fans, but we are happy to finally be able to deliver the game to everyone who brought us this far," Inafune said.
Well, let's cross our fingers things go smoothly from here. Mighty No. 9 will be available at retail on Linux, Mac, PC, PS4, Wii U and Xbox One, as well as on PlayStation 3 and Xbox 360 via digital channels only. 3DS and Vita versions are due "at a later point".