Mighty No. 9 "pretty much finished" - take a look at some gameplay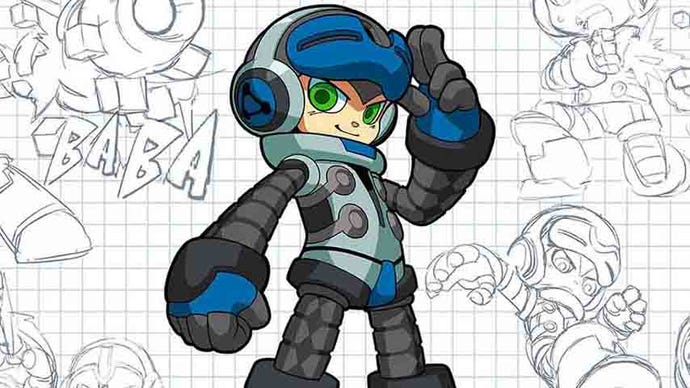 Mighty No. 9 is now tantalisingly close to release, according to creator Keiji Inafune.
more
The Mega Man spiritual successor is almost ready for release.
"We're pretty much finished, and from now on we'll be heading into the porting and promotion phase," Inafune said in a video New Year's message for fans.
the video also includes a brief section of gameplay, apparently controlled by Inafune himself.
Mighty No. 9 was crowdfunded and developer by Inafune's studio Comcept along with the Capcom veterans at Inti Creates. Abstraction Games will be helping out with ports.
The old-school styled platformer is expected on 3DS, Linux, Mac, PC, PlayStation 3, PS4, Vita, Wii U, Xbox 360 and Xbox One, sometime in April.
The project raised over $3.8 million via Kickstarter in late 2013, although Comcept is taking further crowdfunding (as pre-orders), and used the proceeds from this additional drive to pay for full English voice acting.