Microsoft and Phantom Dust creators partnering on Panzer Dragoon-like "Project Draco"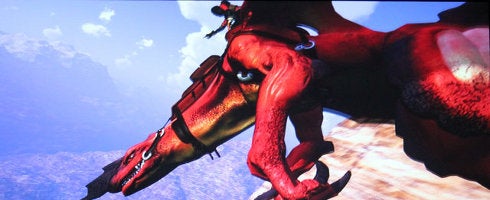 Itching for a new Panzer Dragoon? Well, Grounding Inc's Project Draco might be just what the doctor ordered.
That, or some form of skin cream, maybe? We don't know. Strange rashes, believe it or not, aren't generally the domain of videogame blogs.
During its TGS presser, Microsoft and Grounding Inc, developers of Phantom Dust for the original Xbox, debuted a short teaser for a Kinect title called Project Draco. The gist? There are dragons. You will fly them.
It's taking to the skies in 2011, according to the trailer, which showed - what else - a dragon flying.
Get more from the Microsoft press conference here.
Screenshot via Kotaku.