Mass Effect 2: EA refuses to confirm PS3 version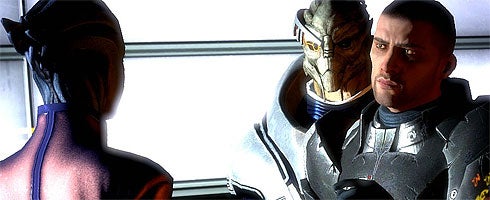 EA has refused to specify what company CEO John Riccitiello meant when he said that Mass Effect 2 was a "multi-format" title on Tuesday, yet again skirting heavy rumour that the sequel is heading to PS3.
"As John Riccitiello said on our earnings call this week, the game will come to multiple platforms, but we do not have any more details for you at this time," a senior UK rep told VG247 today.
Speculation of a PS3 version for the 2010 sequel has been off the chart since Riccitiello's comment in EA's Q3 earnings call.
The original Mass Effect was a first-party affair and hence, obviously, a 360 console exclusive.
EA's cagier on this than a mad lion... in a cage. We'll know soon enough.