Mario Kart Tour boasts over 20 million day one downloads, but revenue is down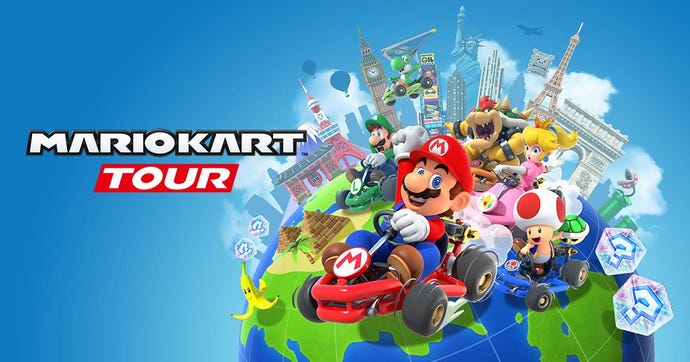 Mario Kart Tour is Nintendo's most popular game on mobile platforms right now.
Mario Kart Tour, which launched this week, is already a relative success. The game topped 20 million downloads across Android and iOS worldwide, according to estimates by Sensor Tower.
The figure is already higher than Pokemon Go, and stands significantly above all of Nintendo's other free-to-play games on mobile, including the recently released Dr. Mario World.
Player spending, however, is not in line with the incredibly high number of installs. Sensor Tower estimates Mario Kart Tour made only $1 million in its first 24 hours from in-game revenue. Fire Emblem Heroes still holds the top spot with $4.3 million, followed by Super Mario Run at around $4 million.
Part of this lower-than-expected revenue is the game's $5 monthly season pass, which caused some to spend less money on the in-game store. Beyond that, the pass itself comes with a two-week free trial, so much of that revenue won't be tracked until next month.
Sensor Tower does say the Gold Pass is popular, though. One last thing to keep in mind regarding the number of downloads is that iOS will automatically download apps/games you pre-order if you have automatic updates turned on. This likely boosted these numbers a bit on iOS.