Mario Golf: Super Rush free updates to include new courses and characters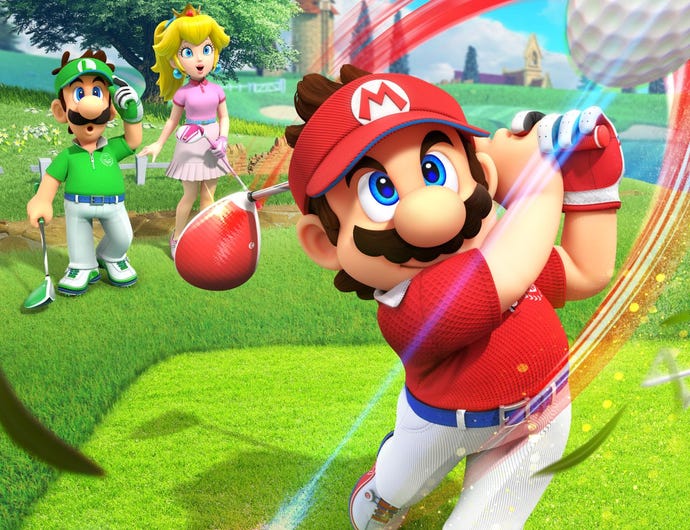 Mario Golf: Super Rush will receive free updates post-release.
After Mario Golf: Super Rush releases on June 25, there will be more to come from the Mushroom Kingdom-infused golf game.
This includes free updates to the game with additional courses and playable characters.
With simple controls and a shot gauge on the right side of the screen, you can hit shots that might be rather hard on an actual golf course.
You can expect characters like Mario, Luigi, Princess Peach, and Bowser included in the game, and some have more power, while others may have better control.
While it will have familiar elements, there are also some additions such as Speed Golf and Story Mode.
It also supports both button and motion controls. With motion controls, you will hold the Joy-Con controller like a golf club and swing it to hit a shot.
Up to 4 players can join in the fun with both local and online multiplayer.