Mario Golf: World Tour to include regional and worldwide online tournaments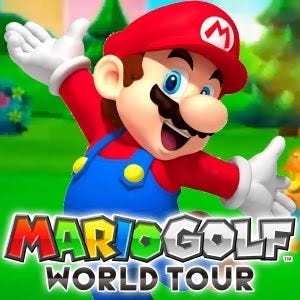 Mario Golf: World Tour will contain regional and worldwide online tournaments hosted by Nintendo, as well as custom tournaments.
Players can check SpotPass notifications for upcoming and available tournaments,and submit scores before the event deadline. Tournaments can be accessed in Mario Golf mode or using one of the entry machines in the new Castle Club.
A variety of different tournaments will be available, ranging from larger competitions to smaller-scale events like longest-drive challenges, coin-gathering challenges or even speed golf.
Nintendo is also collaborating with Callaway Golf to host a series of special in-game tournaments starting May 22. The tournaments will be activated using the SpotPass feature, and all players who participate will receive in-game digital Callaway Golf items which enhance stats when used by Mii characters.
Winners of all in-game tournaments – including the Callaway tournaments – are determined by the highest submitted score, and winners will receive in-game coins that can be used to acquire more gear in Toad's Shop in Castle Club.
Starting at launch, a schedule for select tournaments will be available through here.
Mario Golf players will also be able to create online tournaments through multiplayer through created communities and private tournaments.
A demo for Mario Golf: World Tour will land on the eShop for 3DS on April 24.
Mario Golf: World Tour will launch in stores and through the eShop on 3DS on May 2.