gamescom 2010 - Louise Murray: Fable III blurs lines in morality system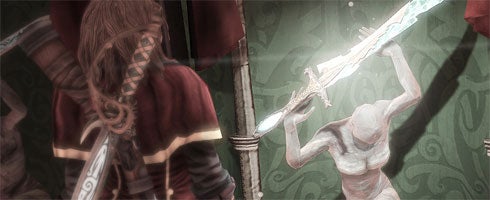 Fable franchise director Louise Murray has told VG247 Lionhead has blurred the lines between good and evil via the choices in Fable III.
Speaking to Pat at gamescom in Cologne today, Murray said the team has succeeded in improving the mortality system to make it more difficult for players to make choices.
"The introduction of the concept of ruling and the choices that brings with it is really powerful, its really different to what we have done before and so it's definitely not black and white any more," she said. "It's more about how you find the best path through the experience on your path to becoming King or Queen.
"In Fable II it's all about kill or save and it's very black and white in that setting, where as in Fable III you make promises on your journey, which 4 or 5 hours later you may have to keep and this is not always as simple as it seems.
"Its really changing that dynamic," Murray concluded.
Pat and Johnny are at the Microsoft Play Day right now, dancing around with Kinect and testing out Fable III.
You can catch the live blog here. It also contains the audio of Murray's interview should you wish to have a listen.