Lost Judgment leaked ahead of today's reveal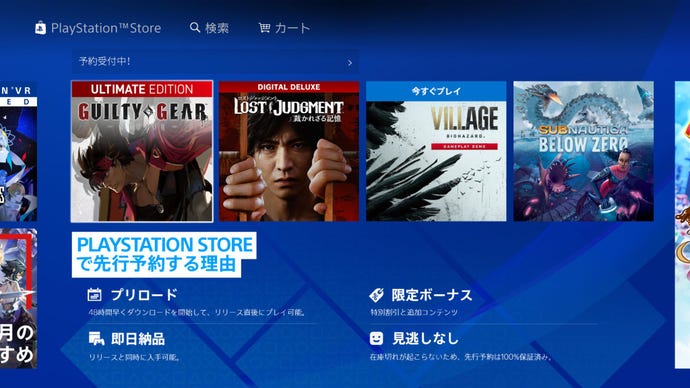 Lost Judgment is the next Judgment game.
more
The Japanese PlayStation Store has leaked the sequel of Judgment, the Yakuza spin-off. It's called Lost Judgment, at least in Japan, and it's going to be released September 24.
As spotted by Wario64 and others on Twitter, two listings of the game could be found on the store, though not purchased. One is the standard edition, and another is a digital deluxe that comes with a season pass.
Today's Judgment Day event was supposed to reveal the game. That's likely still the case, of course. The 30-minute livestream takes place today at 7am PT, 10am ET, 3pm UK. We've embedded the YouTube link below.
The original Judgment was Ryu Ga Gotoku Studio's first original game in years, and received critical and fan acclaim at release. Though it started off as a Japan-only PS4 release, it later came Westward. Just recently, Judgment arrived on PS5 and Xbox Series X/S.
Considering that today's livestream will also be in English, we're likely getting the full English name and a release date in the West.