Skate 4 likely open world, has multiplayer and character customization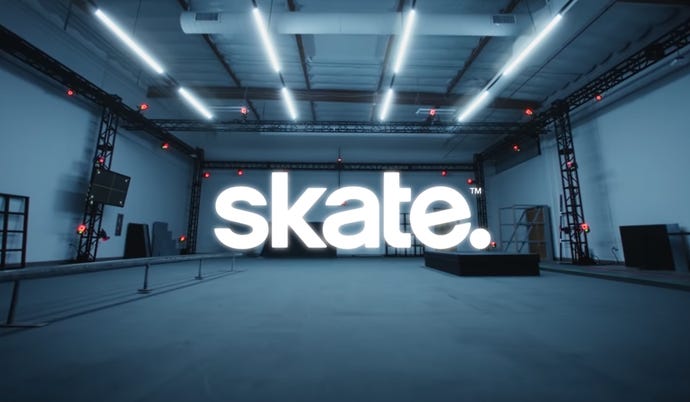 A new Skate 4 video suggests the game will be open world, and will feature multiplayer elements, as well as character customization.
Though we're not going to see any more Skate 4 at EA Play Live, the newly-established development team that's working on the game – Full Circle – has shared a teaser explaining a little bit more about what we can expect from the title.
In a minute-long, behind-the-scenes video, the developer has given us our first meaningful glimpse at how the game will play and what features it's set to contain.
The developer is coy in how it reveals certain bytes of information – opting to let skaters and influencers spill the beans, rather than say anything itself – but if you listen closely there are a few bytes of information to be gleaned.
First up, one of the talking heads notes "it just looks beautiful... this whole open world" before another notes it reminds them of Skate 2. Can we infer that we're going to get one giant downhill map, then? Rather than a city carved into zones like Skate 3?
Other speakers in the video hint that you'll be able to dismount your board and climb things in the world, too, hinting at a more open-ended design.
Another streamer suggests that they cannot wait to play the game "with the homies", inferring there's a multiplayer element to the game, too.
"I don't want to look like anybody else," says another, suggesting there'll be a deep customisation setup, too. And why not? That's the point of skating games, to a lot of people!
Just don't expect to actually play it anytime soon. Skate director Deran Chung says in the video that "the truth is, it's early," and there's no hint of a release date for the title in the video, either.
We know it won't be shown at EA Play Live this Thursday, and neither will anything Star Wars, nor BioWare's Dragon Age and Mass Effect.
You can expect more Apex Legends and Battlefield 2042, though.