Lanning: Just Add Water creating Abe's Oddysee HD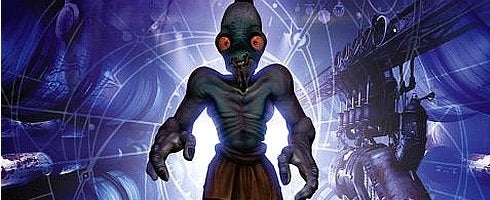 Oddworld Inhabitants chief Lorne Lanning has told EGM that a HD remake of Abe's Oddysee is in the works at Just Add Water.
"Abe HD is going into production," Lanning told the mag.
"It's basically Abe's Oddysee being redone in a 3D physics engine as a 2D side-scrolling platformer. So the way Just Add Water wants to approach it, we thought was very smart; they are not trying to reinvent any wheels. It's like, 'Can we make that experience in a new engine, with new tech, in the old way?'"
Oddworld Inhabitants and the Yorkshire-based JAW announced last year a collaboration to create titles in the Oddworld series "across multiple platforms".
The first out of six titles planned from the studio is a PSN HD version of Stranger's Wrath in easter.
But Lanning says an XBLA version is ready to go, but it's a bit more complicated than that.
"We have Stranger all ready to go on XBLA, but the answer keeps being no. We're still talking to [Microsoft] and we're hoping to work it out."
To read up more on the partnership, hit our interview with JAW boss Stewart Gilray from last July here.