Land of the Dead screens released for Warhammer Online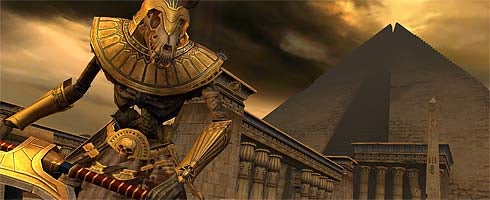 New shots of the upcoming Land of the Dead expansion for Warhammer Online popped up on Eurogamer this morning.
There are 30 posted, and each depict a very Egyptian-like setting. Actually it would be considered Egypt if you could ride scary looking boar mounts and you were an orc.
Somehow we don't think Semerkhet or any of the other Pharaohs rode one of those, which is a shame really.
At any rate, for those who play the MMO, stage one of public test 1.3 is live with the first segment focusing on combat and career changes, along with the mechanic for gathering resources and unlocking the Tomb of Kings zones. To get in on the test, the devs posted a "how to" page here.
Land of the Dead will not be made available until later in the year, and while you can unlock it and take a gander at it, you can't traverse through it yet. Sorry
Screens are through the link.