Kojima: "It would be nice" to "introduce my own new game" at TGS 2011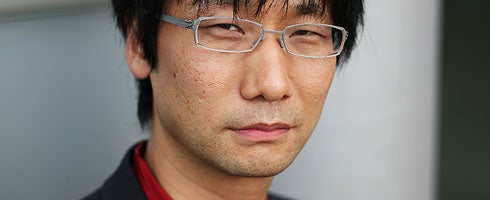 And the teasing has already begun. Hideo Kojima has said it would be "nice" to "introduce" his new game at Tokyo Game Show next year.
The Kojima Productions boss said in a tweet:
"I think it would be nice if next year I can do not just editing, but introduce my own new game (game design, script and direction)."
The editing part he was referring to was the self-made trailer for Castlevania: Lords of Shadow.
Kojima then jokingly said the word "five" three times, leading the internet to go into fever-wank mode.
"Maybe, I'll do 5," he said during a Konami TGS stage show (via Kotaku).
He then joked about it during a MGS cosplay showing, saying: "It's 5! Shall we make 5! With this, I won't have to quit Konami. I'll be there for three more years."
Originally, PSP MGS title Metal Gear Solid: Peace Walker was known as MGS5, but the title was dropped before its announcement at E3 last year.
Kojima also introduced Metal Gear Solid 4: Guns of the Patriots at TGS five years ago in a real-time trailer, the first of its kind running on PS3 at the time.
Alas, no ZoE3 by the looks of it.
Thanks, Andriasang.