Kinect: Gamespot posts 1-hour video of launch title play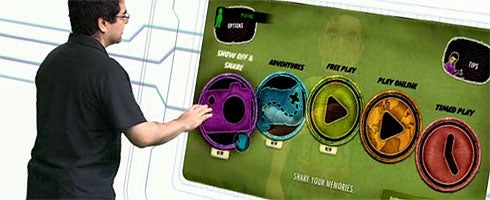 Kinect units started landing at US press outlets yesterday, and Gamespot's first off the mark with some unmissable footage of six launch games being played. Hit the link right now.
The site's posted an hour-long video of journalists playing six launch titles and providing commentary.
The games in question are Kinect Adventures, Kinectimals, Joy Ride, Your Shape, Kinect Sports and Dance Central (thanks, Syrok).
Interestingly, Microsoft's requested that only the games can be shown, so you can't actually see the camera and TV set-up.
There's a lot of direct-feed footage here, and it's professionally shot. We've embedded the movie below, but Gamespot's vid code can be a bit weird sometimes, so here's the direct link.
Kinect launches on November 4 in the US and November 10 in Europe, priced $150 and £130 respectively.