Japanese charts - Wii Fit exits top 10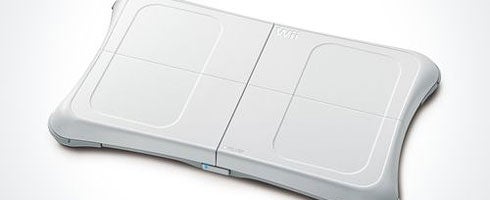 Wii Fit has left the building. The Nintendo powerhouse has finally slipped out of the Japanese top ten, having sold over 3.3 million units in the country since launching on December 1, 2007.
Still, at least another Nintendo game, Pokemon Fushigi no dungeon, has gone straight in at the top. You rule, Nintendo.
Last week's chart here. Data below for the week ending April 19. Thanks, ChartGet.
01. [NDS] Pokemon Fushigi no dungeon (Nintendo) 142,000 / NEW
02. [PSP] BASARA Battle Heroes (Capcom) 28,000 / 114,000
03. [NDS] Mario & Luigi RPG 3 (Nintendo) 19,000 / 541,000
04. [PSP] Monster Hunter Portable 2 G (PSP the Best) (Capcom) 18,000 / 591,000
05. [NDS] Hitman Reborn (Takara Tommy) 17,000 / NEW
06. [PSP] Fantasy Golf Pangya Portable (Takara Tommy) 13,000 / NEW
07. [NDS] Pro Yakyuu Famista DS 2009 (Konami) 11,000 / 55,000
08. [PS3] Musou Orochi Z (KOEI) 10,000 / 205,000
09. [PSP] Mobile Suit Gundam: Senjou no Kizuna Portable (Namco Bandai) 9,000 / 144,000
10. [WII] Deca Sports 2 (Hudson) 9,000 / NEW