In-game Singularity movies show time-manipulation, environments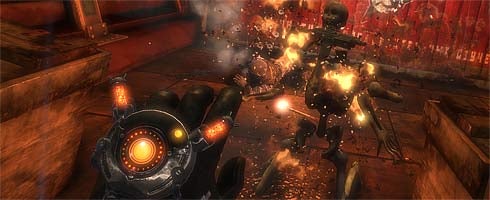 Raven's released two proper gameplay movies from upcoming shooter Singularity, showing how the game's ageing mechanic can be used to manipulate environments and kill enemies. Get them after the break.
You can regrow trees to create barriers and make young men so old they die. It all looks very swish, if you ask us.
The game itself is itself after a nuclear accident on a Soviet island.
It's out later this year for PC, 360 and PS3.