"I'm not allergic to Xbox 360," says PixelJunk Shooter boss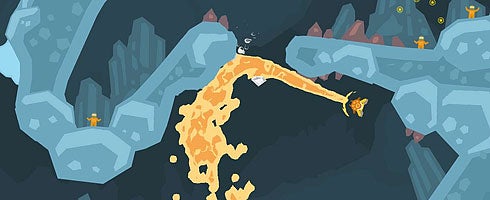 Q-Games' oeuvre may be currently Xbox-phobic, but, if comments made by PixelJunk Shooter director Shouichi Tominaga are any indication, there's hope for 360 titles from the Japanese developer yet.
"I'm not allergic to the Xbox 360, but I haven't played many of its games," Tominaga told VG247 at the company's Kyoto offices, speaking in an interview published today.
"I have nothing personal against the console. So basically, as a company, if there's a game we want to make, and the console's the best fit for it and the audience is out there, then we'll make that game.
"We're not, like, beholden to [a single console]."
The comments appear to signal a shift in thinking for Q. Company PR boss Duncan Flett said in 2007 that 360 development hadn't really been considered at the firm, telling GamingUnion, "We're a company based in Japan, and that's where a lot of our sales come from. The Xbox 360 just isn't very popular here, whereas PlayStation products are."
Q's popular PixelJunk series has been locked firmly into PS3 and PSP this far. The developer has also released two DSiWare games, namely Trajectile and Starship Defense, both of which hit late last year.
The fourth PixelJunk game, Shooter, released last December to solid reviews.
No further Q games have been announced as yet.