Q-Games on piracy, PixelJunk Dungeon and a mistrust of marketing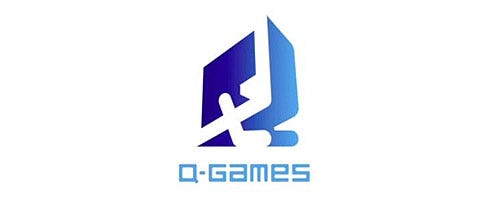 Nathan: "Pat! I'm going to Japan!"
Pat: "I'll ask Dylan Cuthbert if you can pop along to Q's offices in Kyoto and do an interview."
Nathan: "Awesome."
[10 minutes later]
Pat: "It's all good. He said yes."
Nathan: "I'm so, like, doing this thing. Hopefully I'll get to speak to PixelJunk Shooter director Shouichi Tominaga, PixelJunk Monsters and Racers director Rhod Broadbent and recruitment and PR chap Duncan Flett."
Pat: "That would be very cool. And Dylan, too?"
Nathan: "I have a feeling he won't be there on the day."
Pat: "Me too. We didn't want to speak to him anyway, right?"
Nathan: "Right. I think."
Hit the link.
Interview by Nathan Grayson.
VG247: How's PixelJunk Monsters Deluxe been doing on the PSP saleswise? Is piracy still taking some serious wind out of your sales, or are things looking up? Dylan Cuthbert said that PJMD would probably be your last PSP game. Has he changed his mind, or are PSP players still out of luck?
Duncan: Well, we don't really have access to sales numbers, so we can't answer that.
OK, how about something a bit more answerable, then? Piracy's a major issue on any platform that'll allow it. And Dylan's made some comments about how much gamers' stinginess disappoints him. Like, they actually complain about having to spend $10 on a game. Knowing this, what sort of measures has Q-Games taken?
Rhod: Piracy's a factor when we decide what projects we're doing next – whether or not that platform is suffering heavily from piracy or not. I know Dylan's made some comments about this, but we don't solely base our decisions around piracy. If we wanted to make a PSP game again, then that's what we'd do. I think the piracy thing is a concern, of course, but it's not the be all and end all.
Shouichi Tominaga (translated by Duncan): If there's a game that we think of, and the PSP's the best platform for it, then that's what we have to go ahead on. As an opinion of the platforms that are out at the moment, I feel that there is a risk, on some platforms, of piracy. And from a development point of view, that's something we have to consider. It's not the case that we don't want to make games for Platform X and Platform Y. We want to make games! But it's something we have to consider.
Lately – especially after this year's TGS – there's been a lot of doom and gloom surrounding the Japanese gaming industry. I know a few high-profile Japanese developers, especially, have felt like the country's efforts have been a bit lacking as of late. As a Japanese developer, what's your take on this? Are people just blowing things out of proportion, or is Japan in trouble?
Shouichi Tominaga: If you're looking at graphical realism, then I agree that overseas [developers] – on the non-Japanese side – are probably further ahead than here in Japan. The reason being, perhaps, that in the West, there's more efficient or effective sharing of information between companies, peer groups, and things like that. In Japan, companies are essentially islands. They don't share techniques or processes. People kind of work in a huddle. That limits how things could evolve on this side.
My concern is that, if this trend continues, you might see a gap develop in game design – which wouldn't be for the benefit of Japan.
You've been putting a big focus on community involvement lately, for instance with the voting process for PixelJunk Shooter's name. Are we going to see more of that in the future – perhaps with the next PixelJunk game?
Shouichi Tominaga: That would be something that would be interesting for us going forward, yeah.
Rhod: We enjoy talking with our fans. We don't have any plans at the moment, but absolutely from here on out, we'll be talking more and more.
How's PixelJunk Dungeon coming along? I know it was announced at GDC a while back, but now it's sort of gone underground, for lack of a better pun. Are Dungeon and 1-5 one in the same? If not, can we expect to see both of them in 2010?
[Story - Ed]
Rhod: [laughs] I see what you did there.
We have a lot of ideas going on at once and during GDC 2008 when we announced Dungeons, we were all really excited about that. And we're still really excited about what we announced then and what we showed. But then Shooter came along and there was a huge rush of, "Yeah! Shooter's what we're going to do now!" It just happens to be whatever takes our fancy at the time. So which direction we go in next is not public knowledge, I'm afraid.
Duncan: What PixelJunk Dungeons was and whether or not it comes out as PixelJunk Dungeons – the ideas we were talking about will be present in all the games we make from now on.
Shouichi Tominaga: The more we make these PixelJunk games, the more we learn – the bigger our world gets. So, in that way, you never really know what's coming next.
All aboard the Segue Express, then, because that feeds right into my next question: The coherence of your designs -- visually and aurally, especially -- stand out when compared to the rest of the gaming industry. And you were talking about how you're able to switch back and forth between design ideas at the drop of a hat. I imagine that'd be a tall order for many larger developers. How does your small team size aid your development process?
Shouichi Tominaga: You hit the nail on the head. It's small teams and flexibility. They're able to give each game its individual flavor.
In general, do you think that small teams like that are better for game development as a whole? What are the pros and cons of small scale and large scale development, as you see them?
Shouichi Tominaga: Basically, your team size is defined by the scope of the game that you're making. For instance, we've got some feedback saying that Shooter doesn't have enough volume. Fair comment, but we could've developed the game with a bigger team – had more areas where the game could be played. But then perhaps the cohesiveness of the game in terms of game design would've been lost.
For example, Shooter's a puzzle/shooter game where fluid's a main part of the game, so whenever we set something up in the game – such as a puzzle or a mechanic or something – it has to be checked hundreds of times to make sure it works the way we desire it. And that's a lot of work.
Rhod: I mean, yeah, there are some things we obviously can't do. We can't make Halo. But we can make something just as fun as Halo, we hope. That's what we try and do.
That sounds like a team slogan. "We're not Halo, but we're just as fun!"
[Everyone laughs]
So, your recent games remind me a lot of old-school Nintendo games, in that they have something of a skeletal story working in the background, while gameplay's in the spotlight. Do you think games are simply more suited to this style of story-telling, or would you ever consider creating a more elaborate story-based game?
Shouichi Tominaga: Without good game design, you don't have a game. You can have all the story you want, but the gameplay is the heart of the game.
Rhod: I think that's how most people at Q feel. I'm very much gameplay. I don't care about story at all. I think what we did with Shooter's story was really fun, but in general, I'd be fine without stories in games.
But gaming's huge now. It's a broad church, and there are people out there who want to make interactive stories and put quick time events into every kind of game – and there are a whole lot of people who enjoy it. I'm not going to say that they're wrong for doing it.
*cough*Heavy Rain*cough*
Rhod: [laughs] But yeah, there are enough people out there to buy enough stuff that you can have that. But we are definitely about gameplay. The key is gameplay.
Sony's indie support has been quite good. How about Microsoft's indie section? I know Q has been steering clear of the Xbox 360, but now that Microsoft appears to be spotlighting smaller titles a bit more, would you reconsider?
Rhod: The Xbox has its indie games section and I've played loads of them. I especially love the Arkedo games. I hope they keep making more and more of them. And it seems like it's really nice and easy-to-access, but I'm not sure if it's right for us to say which platform is pushing [smaller games] the best. We're certainly happy with what we've achieved on the PlayStation Network.
[Story - Ed]
Shouichi Tominaga: I'm not allergic to the Xbox 360 [laughs], but I haven't played many of its games. I have nothing personal against the console. So basically, as a company, if there's a game we want to make, and the console's the best fit for it and the audience is out there, then we'll make that game. We're not, like, beholden to [a single console].
On a similar note, how about motion control tech like Microsoft's Project Natal or Sony's ArcSphereGem wand? Are you interested in developing for either of those?
[Story - Ed]
Shouichi Tominaga: In my head, there are a bunch of ideas [laughs]. I like new technologies, so it's of interest to me. We've got nothing to announce at this point, though.
Duncan: I mean, we tried Natal during a TGS demonstration. It was interesting – playing Burnout and stuff.
Rhod: We don't currently have anything for motion controls. We're just waiting for an idea to run with, that's all.
So, you've done racing, tower defense, platforming, shooters, etc. Genres that – before your team added your, er, unique flavor to them -- seemed a bit played out. Would you ever consider revitalizing other "played out" genres like RPGs, beat-'em-ups, fighting games, etc?
Rhod: To be clear, that's not what we set out to do. We just wanted to make really good games. Like with Racers, one of the guys here wanted to make a racing game. They put together a prototype in, like, half-a-day and it was just one of those crazy-fun times. And, like, with tower defense. At that time, when we started [developing Monsters], we didn't think tower defense was tapped out.
And that's more, I guess, what I was getting at. When Q makes a game, it's unique. It's not a "game in the style of Popular Game X." It's its own animal. That was the aim of my question: Would you consider applying your gameplay-over-story approach to other genres? Breathing new life into those genres, I suppose, would (hopefully) be a byproduct of your game.
Shouichi Tominaga: The essence of what makes a PixelJunk game lies in new concepts, or revisited concepts from a new perspective. Things like full HD. For instance, I was director on PixelJunk Eden, and when we started that game, the first prototype was a rhythm-based game. And we were playing it, and we were like, "Something doesn't feel right. Something doesn't feel right." It didn't feel like a PixelJunk game. And that's when it went off to become a platformer. There's a point in time when we're making [a game] when we say, "OK, now it feels like a PixelJunk game." That point in time changes every time we make a new game.
I learn a lot about the game and myself when I'm making something, and that's enjoyable for me.
Rhod: That's a luxury that small games companies have – that when the game starts talking to you and saying, "I'm not this," we can easily just change it. We can say, "OK, we're gonna throw that out and do this [instead]." Whereas if you've already invested millions in a project, then suddenly, you've got people sitting around and saying, "But it isn't fun," then you can't change direction. Or it takes a very comfortable marketing team to do that. Here, we can play with the game and iterate on the game until we find what really makes us laugh. And that point for Racers and Monsters, and even for Shooter – more recently – is really memorable. That day happens, and everyone's sitting around the machine, and they're laughing and having fun. And from then on, it's smooth sailing.
Q-Games' goals and general philosophies seem to be far removed from much of the mainstream gaming industry these days. What games – aside from your own, obviously – would you say are on the right track in terms of where you'd like to see videogames go in the next few years?
Duncan: So, to put it another way, what games are out now that we didn't make, that we wish we could have made?
Exactly.
Rhod: Well, I personally would've loved to have made Arkedo's Jump. It's an indie game on the Xbox 360. I love it. We don't think like that often, though. I mean, if there's a game we enjoy playing, then we're really happy that it was made. But I certainly never had a conversation where we sat down going, "Oh, I wish we'd done this," or, "This is like one of our games." I think we're just happy to be a part of the big tapestry of gaming, for other people to do their own thing, and for us to just be a part of that.
Personally speaking, I really like gaming as it is right now. There are lots of things I regret with regards to marketing in many ways, but I really like that there are so many different types of games out there – so many different people making different things. Now that there's Nintendo going their own special way, and marketing Mario Kart to everyone. But you've also still got people like us. There's people out there making games just to serve themselves, basically, and there's people making games for everyone, and then there's everything in between. And that's great, because we're grownups now, and gaming is growing up.
Shouichi Tominaga: We shouldn't lose sight of the fact that games are entertainment, and it's about getting people to feel like, "Oh, I'm glad I played that. That was fun!"
I want to eliminate frustration from games. Frustration should not be part of a gaming experience.
I was going to move into my next question, but Rhod said something interesting. So, what's your beef with marketing as it functions today?
[Story - Ed]
Rhod: [My comment] was nothing personal about any company that I've interacted with. It's just that, what I see in the world of gaming is that it's very narrowly focused. And it's marketing to the same people that are gonna buy games over and over again. And there are very few companies that are pushing beyond those limits – trying to actually get outside the people who read NeoGAF. I mean, you can do it sometimes; Modern Warfare does it very well, and Halo does it very well. They're huge games with a lot of money behind them. But still, I think a similar type of person is buying those games.
It's a hard job marketing videogames, so I'm not meaning to criticize. But I wish there was more money spent on games that I think are cool little things. I think that's how every gamer feels. I want the cool things – the little things – to be huge and successful. And the big things that are really easy to sell to people, I don't care for them.
And I guess that's kind of where the whole "fanboy" mentality comes from. That desire to allow people to play your favorite games. Or force them to do so, at any rate.
Rhod: That's an interesting way of looking at it. And yeah, one of my favorite games is Rhythm Heaven. If I could make everyone in the world play one game, it'd be Rhythm Heaven – the GBA version. And I would force them to like it. If you like that game, we can be friends. That never came out in the West, and that really upsets me.
But then the DS version did come out in the West, and I was extremely happy about that.
Shouichi Tominaga: It's a mistake for developers in general to trust marketing.
Marketing defines the boundaries for what's "good," and then tells the developer to make that. So don't trust marketing too much with that side of it.
Rhod: But also, as a designer of games, you need to be aware that what you're doing at the time is part of the marketing. And so many people, I think, just make a game and say, "OK, it's over to them to sell it." But, if you look at people who are really successful with their games, the feeling – how the players are going to feel when they're playing it and whether or not it's an appealing environment – is all on the developers. It's not on the marketing. I'm an optimist and an idealist, and I'd like to believe that if you make the perfect game, then the market will be there for it. And then the marketing team will go with it – the more it sells, the more the marketing team will market it. That's usually what happens. But if it's not making money in the first place, it's hard to get the marketing stamp on it. That's the tricky part.
Finally, what advice would you give to other small developers who want a Q-Games-sized slice of the gaming industry pie?
Shouichi Tominaga: As a small company, we find that it's really all down to the quality of your product. You don't have any marketing push or advertising push, so you have to cherish creativity and just polish your product.
Rhod: And get good people.
Shouichi Tominaga: And the studio itself needs to have its own unique flavor. And that needs to come through in everything it does. I wonder if we'd have got the team we have if we'd been situated in Nagoya or somewhere else. Kyoto is a great place.
Rhod: Also, Dylan's history helps us a great deal, and Dylan's knowledge in general helps us a great deal. And the same of most of the team, actually. Having people like Tomi who are so focused helps. The business side of it, I have no idea about. But we have good business minds and good creative minds and good technology minds. And a great location [laughs]. We're lucky in many respects.
Shouichi Tominaga: Small developers need to examine themselves and think hard about what they do well, and how they can do that better in some way, and then make that happen.