Hitman 2 owners won't have to re-buy on Epic Store to unlock locations in Hitman 3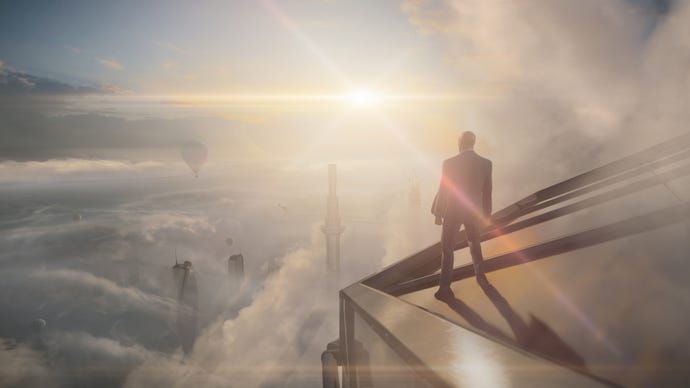 IO is working on a way to allow Hitman 2 owners to play the game's levels in Hitman 3 without having to re-buy it.
On Friday, Hitman 3 developer IO interactive caused a bit of a stir when it revealed that Hitman 2 owners looking to play the game's maps in the new game will have to re-purchase it, seemingly because the developer couldn't work out a way to transfer players' licenses from Steam to the Epic Store.
This was significant because months ago, IO promised that owners of Hitman and Hitman 2 will find their existing content waiting for them in Hitman 3, at no additional cost.
While IO was willing to offer an access pass at 80% off at launch, players would still need to pay for content they already own. IO has now updated the Hitman 3 pre-launch guide with a note indicating that all hope is not lost.
"On PC, we are continuing to work on a solution with our partners to allow PC players who own Hitman 1 or Hitman 2 to import locations from those games into Hitman 3 at no additional cost," said IO.
"We can guarantee that players will NOT need to repurchase the games. Until we roll that out in the coming weeks, the Hitman 1 GOTY Access Pass will be free to own for all PC players who pre-purchase or purchase Hitman 3 in the first ten days after release."
This means that, at the very least, the Hitman situation is figured out, so you'll at least be able to play those levels in Hitman 3, provided you pick up the game in its first ten days on sale. Hitman 2, however, is another matter, and one IO is currently working to resolve.
"We know that's a lot of information, but once you've seen all of the Access Pass options, and there are five in total, it will make more sense," the developer said at the end of the update.
Hitman 3 is out this Wednesday, January 20 on PC, PS4, PS5, Xbox One, and Xbox Series X/S.