Here's what the Temple of Time looks like in The Legend of Zelda: Breath of the Wild
A quick look at a familiar location from the Zelda franchise was posted by Nintendo on its Facebook page.
It's a clip showing how the Temple of Time looks in The Legend of Zelda: Breath of the Wild. It's definitely seen better days. A screenshot released a couple of months back shows what appears to be the temple in the background. We've posted it below.
Nintendo didn't provide additional information on what you're seeing other than: "Does this seem familiar?" Yes, Nintendo, it does.
In case you're having issues with the video embed above, AllGamesDelta has it up on YouTube.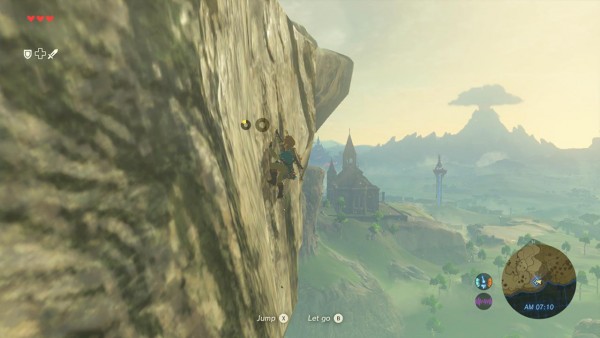 The first proper look at Breath of the Wild was shown at E3 2016 in June, and while Nintendo has yet to announce a firm release date, we know it's going to be released on both Wii U and Nintendo's new NX console.
Nintendo previously stated NX would arrive sometime in March 2017, and recent reports claim the game, along with other established Nintendo IPs, will be made available within the first six months of the console's global release. Previously, the new Zelda game was rumored to release on Wii U in December, and was down as a launch title for NX.
It would be surprising if the latter isn't the case come March. There is always at least one blockbuster title available when a console hits the market, because companies need to provide customers with an addition reason to purchase the product.
However, considering the number of delays the game has suffered since it was first announced, anything is possible.
We sure hope not, though.