Hearthstone and Destiny combined have earned $1 billion in revenues life‐to‐date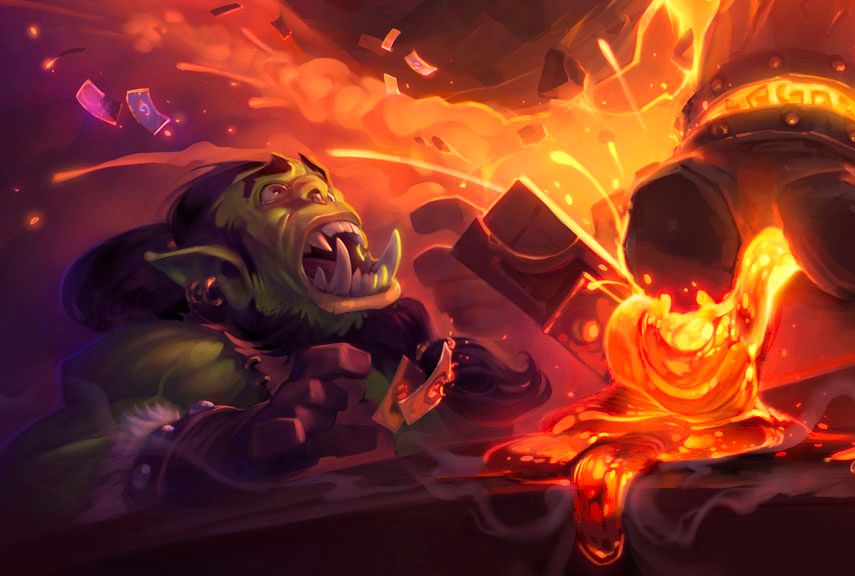 Activision Blizzard reported its Q1 FY15 financials today noting an estimated $1 billion in revenue has been earned by Hearthstone and Destiny life-to-date, compared to $450 million reported during Activision's Q4 ending December 31, 2014.
Destiny and Hearthstone, combined, now have more than 50 million registered players, Activision stated in the report, and Destiny players are still logging on average three hours per day of game time.
Activision reiterated that Destiny has a huge update coming this fall. Earlier today it was rumored to be called The Taken King, and set for a September release. Activision didn't provide color on the expansion.
Call of Duty franchise Q1 sales increased by a double‐digit percentage year‐over‐year due to strong sell‐through of Advanced Warfare, with online revenues per user increasing across the franchise thanks to "early success of the new micro‐transaction offerings."
World of Warcraft subscriber numbers declined to 7.1 million for the quarter, which is to be expected after a major expansion has been released and played through by users. The MMO's revenue remained stable due in part to price increases in select regions. This helped offset subscriber declines, particularly in the East.
Blizzard's MOBA Heroes of the Storm has seen 11 million beta sign‐ups since it entered closed beta in January while Hearthstone: Heroes of Warcraft saw an increase in revenues despite no new content releases in the quarter.
The developer attributed continued revenues to sustained sales of the Goblins vs Gnomes expansion. Blackrock Mountain was released on April 2, two days after the March 31 reporting period. It was also noted that the smartphone version of Hearthstone "helped propel the franchise to over 30 million registered players," as announced earlier this week.
Open beta testing for Diablo 3: Reaper of Souls went live in China during the quarter, with 3 million signing up for the beta. The game has already sold 1 million units across two package options.
For the quarter ended March 31, Activision Blizzard's net revenues were $1.28 billion, compared to $1.11 billion year-over-year. For the quarter, net revenues from digital channels were a record $581 million and represented 45% of the company's total revenues.