Destiny has over 9.5 million registered users, Destiny 2 in the works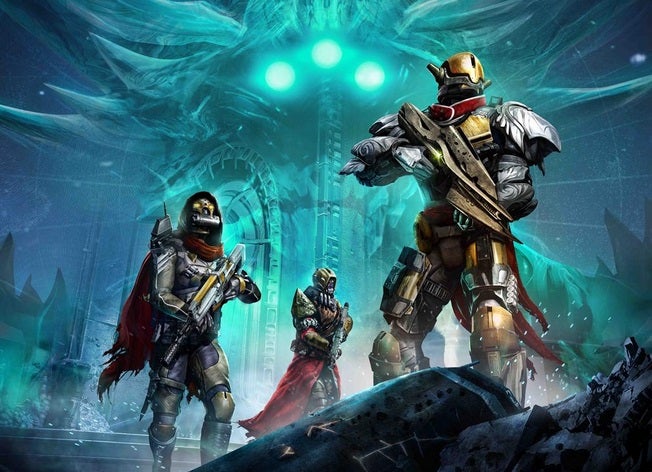 Activision announced in its latest financial report that Destiny has more than 9.5 million registered users and the next game in the franchise is in the works.
Activision called Destiny the "largest new franchise launch in history" and one of the 10 largest game launches "ever in the US". The firm also reiterated Destiny players average over three hours of playtime per day.
According to Activision's Eric Hirshberg, expansion packs beyond The Dark Below are in the works as well as the next game release - whether it will be called "Destiny 2" is not known at present.
Regarding Destiny's 9.5 million registered users, Hirshberg said the number wasn't indicative of how many units were sold, as many players have more than one registered account.
"There's a relationship to sell through, but it's not exact as some people have more than one profile," he said.
Hirshberg also said "purchase intent" for Call of Duty: Advanced Warfare was incredibly high, and while the firm wouldn't predict how well the Day Zero edition was doing, the firm feels the game will sell really well this holiday season as more Xbox One and PS4 consoles are sold.
Blizzard announced during the call to investors that players of Hearthstone: Heroes of Warcraft exceeded 20 million registered users life-to-date, and reiterated that over 100 new cards are coming to the game with its next expansion.
The Android tablet version will launch in December, with iOS and Android phone versions coming after.
World of Warcraft saw a quarterly increase in subscribers to 7.4 million - up 600,000 players over last quarter.
The boost in WoW subs can be attributed to the upcoming Warlord of Draenor expansion, according to Blizzard boss Mike Morhaime. The expansion is out next week on November 13.
For the quarter ended September 30, 2014, Activision Blizzard's revenues were $753 million, as compared with $691 million year-over-year.
For Q3, revenues from digital channels represented 67% of the company's total revenues.