Hearthstone's limited $5 'Welcome Bundle' nets you 10 Classic Packs and a Legendary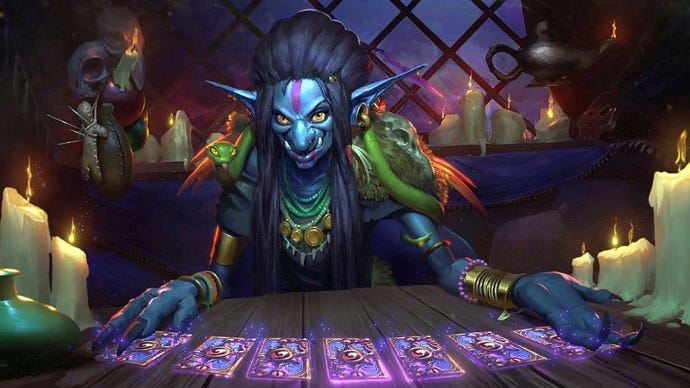 Blizzard sets its sights on that one remaining person who's yet to play Hearthstone.
As if Overwatch's newly launched Season 2, or World of Warcraft's Legion expansion weren't enough, Blizzard are ensuring there's always another of their franchises to rope you back in as your interest fades with the launch of Hearthstone's new Welcome Bundle starter pack.
For $4.99 USD, the Welcome Bundle will net you 10 Classic Hearthstone Packs, as well as one random class Legendary from Hearthstone's classic set such as Archmage Antonidas or Grommash Hellscream.
Blizzard are billing this as the perfect entry point for new players, as well as an opportunity for veterans to build out their collection on the cheap. Though do note that this is a 'while stocks last' kinda deal, that's limited to one pack per account.