Here's our first look at Halo: Reach running on PC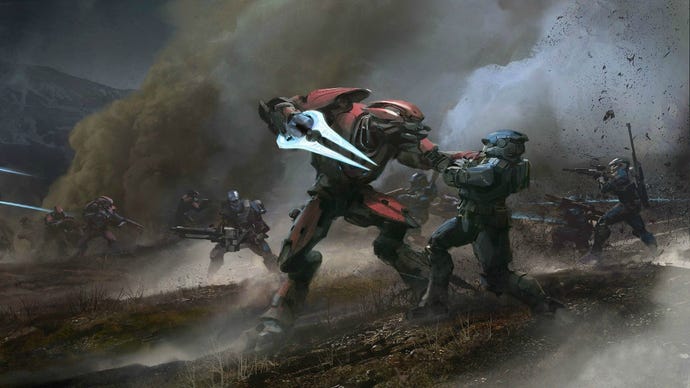 Though beta testing for the PC version of Halo: Reach has yet to kick off, 343 decided to show off some of the progress made thus far.
In an hour-long livestream, developer 343 Industries demoed a full mission from Halo: Reach running on PC, being played with keyboard and mouse. This is a first for the game, and it's the same demo Microsoft is bringing to E3 in just a few days.
Though the developer could not confirm when the first public test of Reach will begin on PC, it suggested that it's closer than ever - possibly happening sometime in June.
The early build shown was running on Steam, which is itself a surreal moment, but it continues to retain some legacy UI from the Xbox version. This is being worked on, with 343 promising full PC support for FOV sliders, tweakable settings and the like.
In a blog post following the stream, the developer confirmed dedicated server support for campaign co-op, as well as Firefight - multiplayer already supports the feature. Hopefully Halo Insiders won't be waiting long to play it.
You can watch the archive on Mixer below. We recommended viewing it on Firefox because Mixer hates Chrome.