Xbox Game Pass coming to PC, more information expected at E3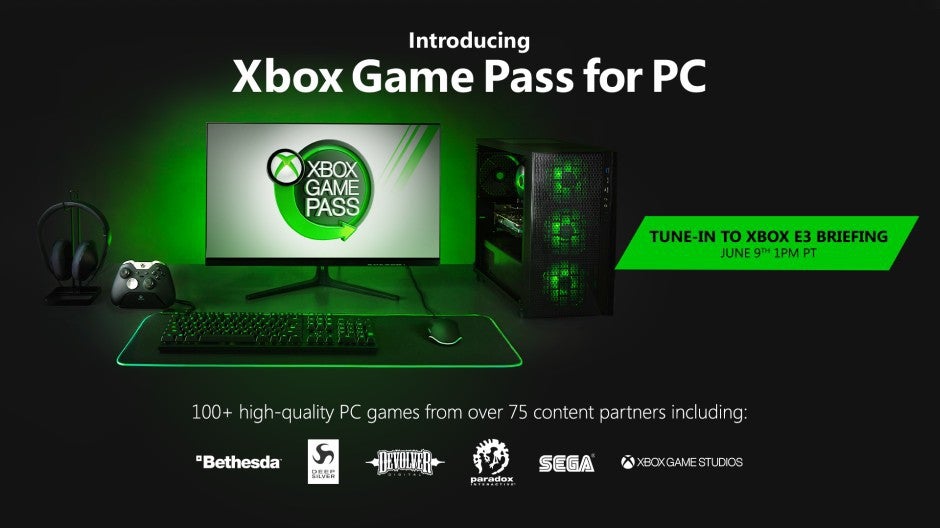 Microsoft is bringing Xbox Game Pass to Windows 10 PC.
Microsoft said it has designed and Xbox Game Pass service "specifically for the needs of PC," and like its console counterpart, it's called Xbox Game Pass. It too will introduce new content on a monthly basis.
Xbox Game Pass for PC will launch with over 100 games on Windows 10. The curated list will feature titles from Bethesda, Deep Silver, Devolver Digital, Paradox Interactive, SEGA, and others. The firm is working with over 75 developers and publishers on the service.
The intent, according to Microsoft, is to also include new games from Xbox Game Studios in Xbox Game Pass for PC the day of release.
Discounts in the Microsoft Store on Windows of up to 20% on current games, and to 10% off related game DLC and add-ons will also be available to members.
More information along with a list of titles will be shared at E3 2019 in a couple of weeks.
It is also working to bring voice and text chat, LFG, friends lists and cross-play across PC and console. The functionality can be found in the Xbox Game Bar, which it promises to "continue to evolve and expand."