Half-Life 2: City 17 Unreal Engine project updates Valve's classic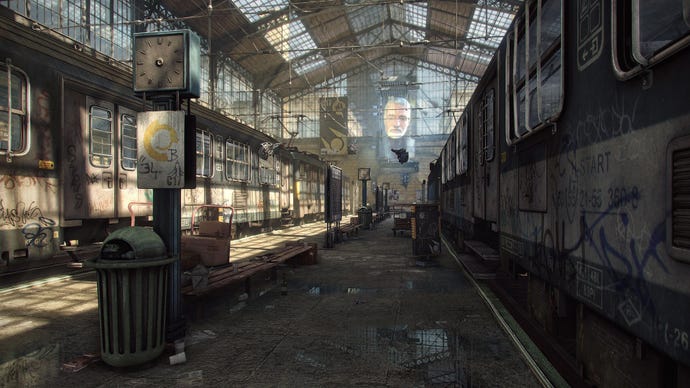 Half-Life 2's City 17 has been remodelled in Unreal Engine by a gamer, who has started posting images of his work online.
The project is being created by Polycount forum user Logithx, who writes, "Was working on this City 17 environment in UDK, still tons of stuff to do like creating all the exterior stuff, train interiors and some smaller models (monitors and props) but then Epic released UE4 in all its glory.
"I'll probably quit this project in UDK and convert it all to the Unreal Engine 4. It's gonna take a while though. Please note that there's lots of placeholder models/textures/lighting and general derpyness in these pics. Can't wait to get going with UE4."
We'll update once the UE4 shots start rolling out.
Via DualShockers.