More Guitar Hero Live tracks announced, include Halestorm, Mastodon, more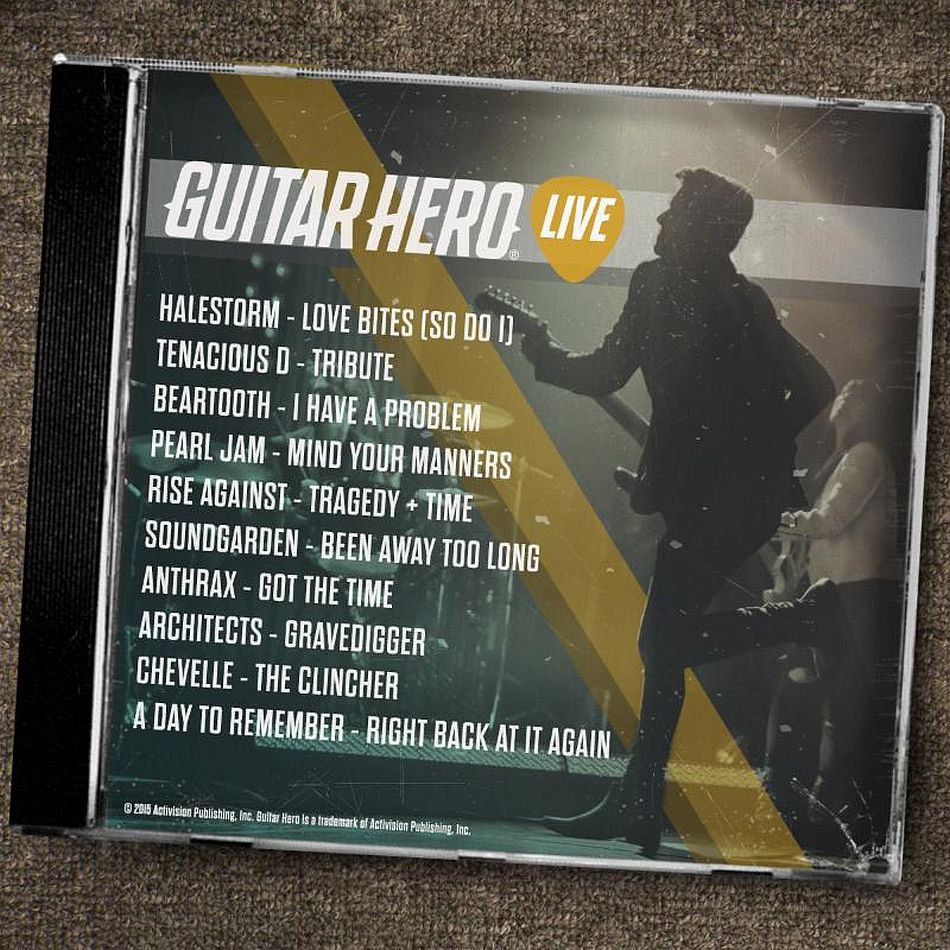 Another batch of Guitar Hero Live tracks have been announced by Activision, featuring acts such as Pearl Jam and Halestorm.
The first 24 tracks were announced earlier this month, and new tracks will be released every Tuesday by the publisher.
Last week, the following titles were announced:
Bring Me the Horizon – "Shadow Moses"
Deftones – "Diamond Eyes"
Killswitch Engage – "In Due Time"
Marilyn Manson – "Disposable Teens"
Marmozets – "Move Shake Hide"
Mastodon – "High Road"
Of Mice & Men – "Bones Exposed"
Royal Blood – "Little Monster"
Trivium – "Strife"
Vista Chino – "Sweet Remain"
Guitar Hero Live will release this fall on Android, iOS, PlayStation 3, PS4, Wii U, Xbox 360 and Xbox One.