GTA publisher doesn't expect next gen consoles to be disruptive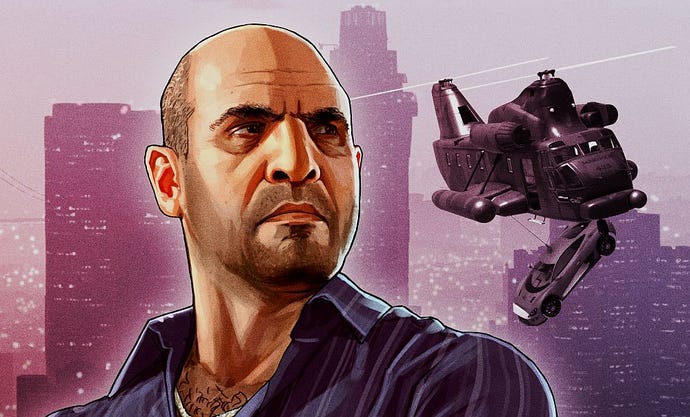 Take-Two CEO Strauss Zelnick isn't worried about the impact the next generation of console hardware will have on his company.
The publisher, which owns GTA's Rockstar Games, says it pays attention to the timing of new consoles and that the arrival of next gen machines would influence its decision making around releases. But it doesn't see that next generation as being "particularly disruptive".
"We're pretty fluent with technology at this point," Zelnick told investors in yesterday's Take-Two earnings call. He acknowledged that the shift to new consoles had landed a couple of companies "in trouble" in the past, but suggested more recent transitions had been less painful.
"I don't expect it will happen here," Zelnick said. "We'll be mindful of the change. But it wouldn't be determinative of what we would do."
Traditionally, new console cycles have altered the fortunes of games companies in unpredictable ways. The PS3 and Xbox 360 era saw the closure of THQ, a previously major publisher.
Sony has begun publicly talking about its next console, but the PS5 release date won't be until after March 2020 at least.