GTA 6 has hit the shelves early in Brazil - for the PS2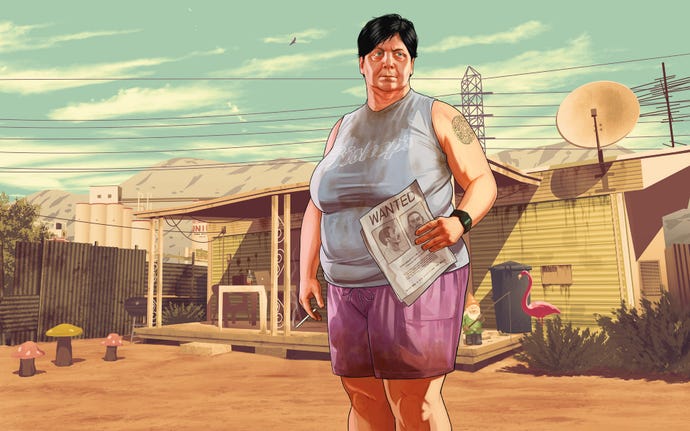 Try to contain your excitement at playing it on a console not much younger than you are.
GTA 6 has been spotted in Brazil for the PS2 and apparently it stars Summer Glau as a Terminator.
The photo was shared on Reddit and is almost certainly GTA: San Andreas with some weird and wonderful mods, like these GTA bootlegs from Indonesia.
The real GTA 6 is in pre-production according to reports, but with Rockstar working on Red Dead Redemption 2, currently due for release at the end of the year, it's unlikely that we'll see the real thing for a year or two.
Going by the cover alone, what could GTA V six 6 hold in store? Better yet, can you identify where all of the artwork on the box has been plucked from?
Chime in below.