GTA 6 may be out in 2023, according to Take-Two marketing budget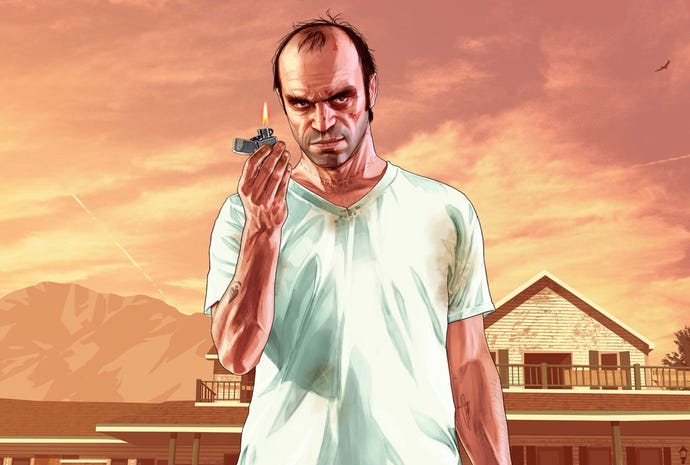 The release window for GTA 6 may have been revealed through Take-Two's marketing budget.
Rockstar parent company Take-Two has filed its annual 10-K forms with the US Securities and Exchange Commission (SEC). 10-K is essentially a general overview of the company's spend for the coming years.
In this case, Take-Two noted an usual spike in its marketing budget in fiscal year 2024. Take-Two expects to spend $89 million on marketing between April 2023, and the end of March 2024. Originally, that spike was expected in the fiscal year prior, and it was at a relatively lower $78 million.
According to a note [PDF] (via Venture Beat) from industry analyst Jeff Cohen, this is where GTA 6 is expected to release.
In fact, Cohen says that a similar spike in marketing spend preceded the launch of Red Dead Redemption 2. Following that pattern, GTA 6 will likely be out between April 2023 and March 2024. For reference, $89 million budgeted to marketing spend is over twice that of any year from now until FY2024.
"We are not sure how much we should be reading into this shift, but we would note that this disclosure accurately predicted the launch of Red Dead Redemption 2 prior to that game's announcement," Cohen wrote.
"Management has spoken very confidently about the pipeline over the next five years and existing live services execution has been excellent. However, the timing of the next Grand Theft Auto remains top-of-mind for investors, particularly with the stock near all-time-highs."
GTA 6 is reportedly already in development at Rockstar, with the studio seemingly aiming for a smaller-scale game that can be built on over time.
Of course, that spike could also be attributed to a large volume of games coming out of Take-Two that year, though that is unlikely given how much money the publisher spends marketing Rockstar games specifically.
It also goes without saying that this release target could shift yet again, but we'll have to wait until next year's filing to find out if it has. And yes, that would be a decade after GTA 5.