You absolutely need to see this incredible GTA 5 graphics mod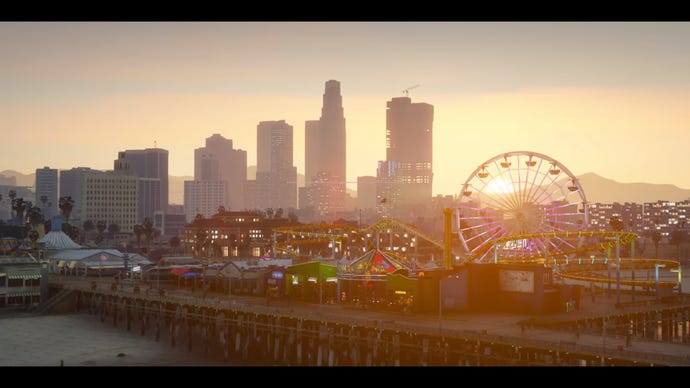 A modding team recently launched an incredible GTA 5 mod serving as a complete graphics overhaul for Rockstar's blockbuster title, making the world seem bigger, better, and more beautiful than ever before.

The GTA 5 mod in question pretty much completely revamps the entire graphics system. It's being developed by a modding team known as Razed and is currently available in Early Access. The trailer, which premiered yesterday, is embedded below - honestly, you need to watch it.
As you can see, Razed isn't messing around. The overhaul is remarkably impressive, drastically updating just about every single visual component in GTA 5's wide and wonderful world.
The trailer also goes through an extensive list of features included in the graphics overhaul, including but not exclusive to: raytraced global illumination, parallax-mapped textures, brighter and bigger burnout smoke, a gorgeous new rain filter, and loads more.
My favourite part is probably the bit where a driver skids around a corner as rain batters a twilit road, before turning their headlights to full beam and really highlighting how intricately textured the new illumination system is.
The mod is currently in Early Access and you can download it via Patreon. Although Early Access is currently behind a paywall, fans of the project have shared an older build over on ResetEra that's available for free.
What's that? You reckon the mod looks great, but you don't have GTA 5? No worries! GTA 5 is currently free to download and keep from the Epic Games Store, and will remain so until May 21.
If this mod - plus the whole free thing - have finally convinced decide to pick it up, or return from a long hiatus, be sure to check out our GTA Online tips and tricks guide. Despite coming out seven years ago, the GTA 5 scene is as vibrant as ever - just recently a player figured out how to break into Franklin's house in GTA Online.