Godus: Kickstarter-promised features may never be realised, says designer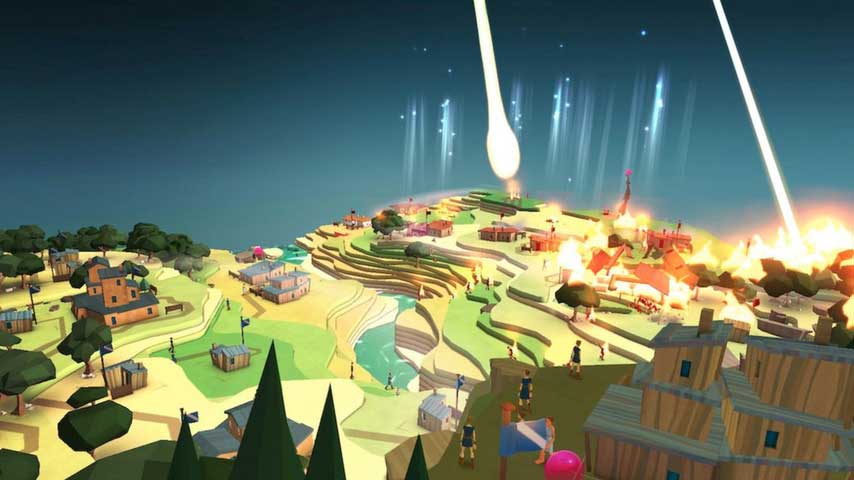 The development of Peter Molyneux and 22 Cans' Project Godus is not going very well and we may never get to see those fancy features we were promised in the game's Kickstarter.
Rock, Paper, Shotgun collated a few forum posts by designer Konrad "FuriousMoo" Naszynski that reveal which version of the game has the prime focus, how some of the grand promised features may never make it to release and other alarming goings-on.
"To be brutally candid and realistic I simply can't see us delivering all the features promised on the kickstarter page, a lot of the multiplayer stuff is looking seriously shaky right now especially the persistent stuff like hubworld," reads a post by Naszynski from January.
A month later, Naszynski posted another forum reply to say that the focus is on the mobile version, with it being the primary source of revenue.
"Quite frankly it's been exhausting, but I'm starting to feel cautiously optimistic. If I had it my way I wouldn't bother with mobile, not worry about cost and just work on improving the pc experience, but that's never going to happen," he added.
Naszynski has been been at 22 Cans for over a year, and despite that, he was "never given any indication of Molyneux' vision of Godus as an end product, beyond the Kickstarter pitch." Though things are starting to look better, according to him, with more resources available in the next couple of months to help realise the game's original pitch.
Head to Rock, Paper, Shotgun to read the rest of the report. There's lots of interesting stuff in there about the game and Naszynski' role.
Project Godus was successfully funded on Kickstarter all the way back in 2012. Since then, the game became available on Steam Early Access and later as a free-to-play title on mobile, with seemingly no end in sight for the development period.
Peter Molyneux announced recently that he's working on a new game, called The Trail.
Thanks, PCGamer.