It's raining ungulates in this Goat Simulator launch trailer for PS3, PS4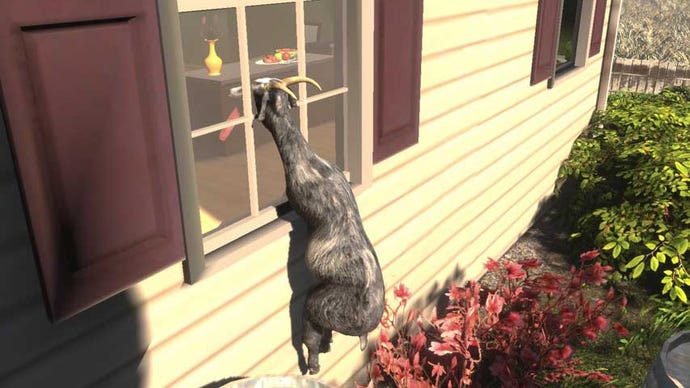 Craziest video we've seen in ages.
Announced for PlayStation 3 and PS4 consoles in July, this version of Goat Simulator was a partnership between Coffee Stain Studios and Double Eleven.
It contains two-player local co-op on PlayStation 3, and four-player on PS4 along with a score multiplier.
The PlayStation editions of Goat Simulator also include the debut of GoatVR which delivers an "authentic simulated GoatVR experience" without a headset.
Goat Simulator arrived on PS4 and PS3 today.