Goat Simulator heist for Payday 2 out this week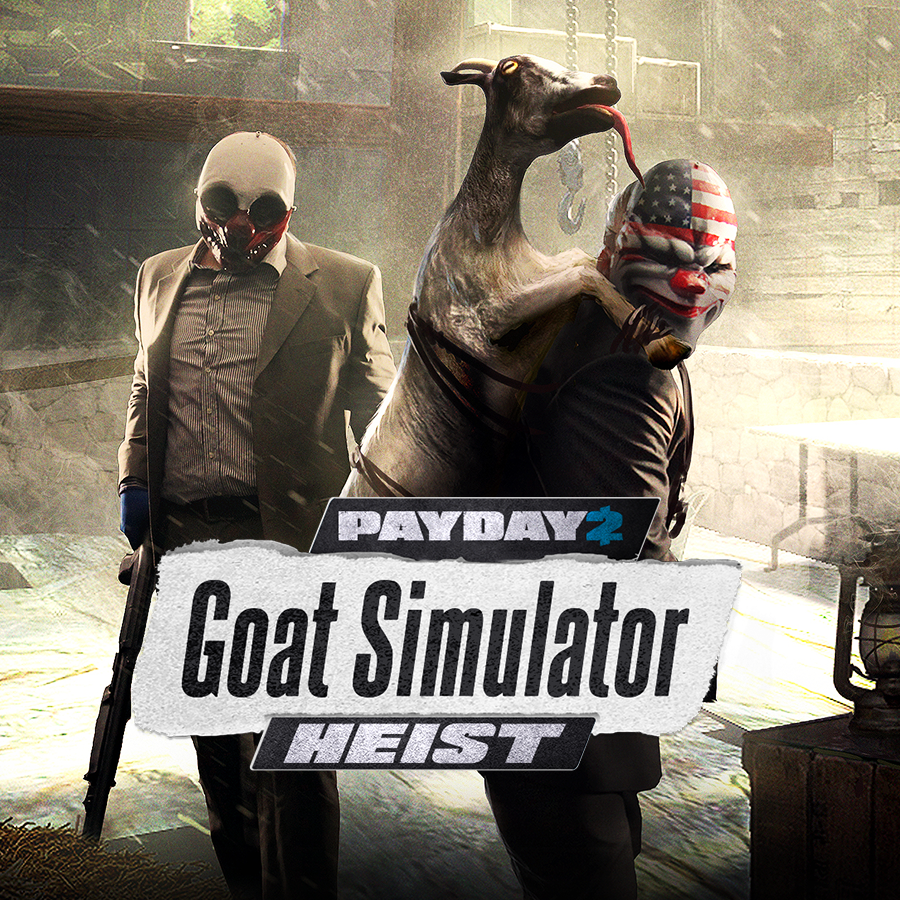 That's rather interesting.
Here's the blurb posted on the official website:
"When the payday gang were ordered by vlad to intercept a truck carrying cocaine,they expected to act as clean-up and collect the goods. Easy peasy. Or at least that's what they thought. But as they arrive on the scene and see the crashed truck, there are no cocaine packages in sight... only goats... and chaos..."
Players will need to capture the errant goats, and Vlad's driver Boris is the "goat extractor." Players will need to get the goats to him and wait on Vlad's drunken brother-in-law who is on stand-by with his plane.
Along with the update, from today through January 21, players are being handed a 25% XP boost.
The Goat Simulator Heist will release for Payday 2 on Steam January 14.