Goat Simulator launch trailer nods at Dead Island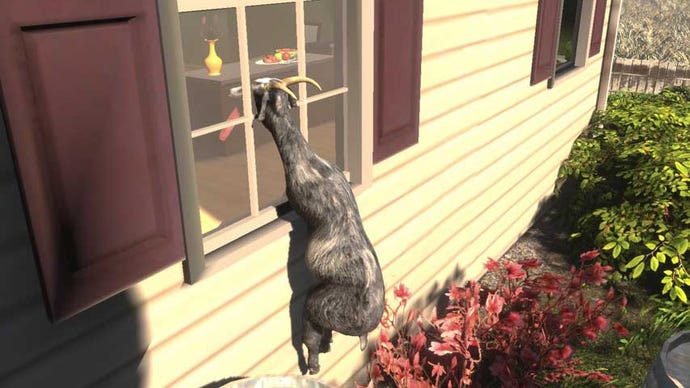 Goat Simulator developer Coffee Stain Studios takes the piss out of Dead Island's famously moving cinematic teaser - or possibly itself - with this magnificent launch trailer.
The physics sandbox starring a goat with a sticky tongue and frightened humans arrives on April 1, initially on PC only. If you pre-order from Coffee Stain, you'll score early access on March 28.
I've popped the Dead Island original in below, in case you've forgotten it.
Thanks, AllGamesBeta.