Ghostbusters: PC multiplayer was sacrificed for console versions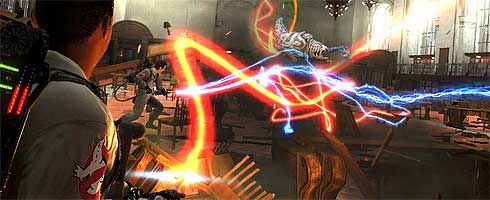 A statement has been issued regarding the lack of multiplayer in the PC version of Ghostbusters.
According to the game's multiplayer developer, the multiplayer was cut so that the console versions could be "the best that they could be."
"Multiplayer for the PC version of Ghostbusters is something that Threewave and Terminal Reality always wanted to do," said Dan Irish, CEO of Threewave. "However, our focus was on making the console version the best that they could be - an experience that allows multiple players to re-live and re-fight many of the themes from the movies.
"When we looked at the resources necessary to pull off multiplayer on the consoles and the PC, it became a question of what could we do and still be excellent in our execution. We couldn't do all versions with multiplayer simultaneously with the resources that we had available - there was simply too much to do. Something would have to suffer.
"Therefore, we kept our focus on making the console versions deliver on the promise of being an integral player on the Ghostbusters team."
No word on whether multiplayer support will eventually be added.
Via BigDownload.