Get a Nintendo Labo VR Kit for just $20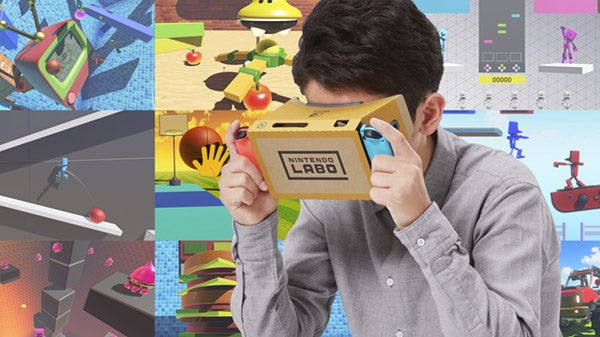 The Nintendo Labo VR Kit is currently on sale for just $20 – a decent price if you've been wanting to try the kooky cardboard accessory.
The fourth Labo set released by Nintendo so far, the VR Kit allows you to create your own VR goggles for use with the Switch console. They can then be used to play an assortment of games and experiences included with the kit. There's even a bulky cardboard blaster you can assemble for some games.
Both Amazon US and Best Buy are currently running the offer, with the latter promoting it as a deal of the day. With that in mind, then, you'll want to pick up a copy while you can. The offer might go by tomorrow!
Perhaps most exciting of all, though, is the ability to see Super Mario Odyssey and The Legend of Zelda: Breath of the Wild in VR. I don't think much will match gazing out onto the entirety of Hyrule in all its glory, even if it is a bit basic.
That's not the only VR Kit on sale right now, either. Sticking with Best Buy, it's also offering the Nintendo Labo Vehicle Kit for $19.99. This pack contains the cutouts to make controls for a car, submarine and plane – plus you get some assorted games to mess around with.
Undoubtedly, a product that could only come from the minds of those at the house of Mario, the Nintendo Labo has received a mixed response since launch. At this price, though, are you willing to give it a go?
Remember, you can always find more Switch offers over at Jelly Deals. For example, there's our look at the best SD card for Nintendo Switch, the top Nintendo Switch power bank and our favourite cheap Switch Pro Controllers.