Forza Horizon 4 removes Floss and Carlton emotes in latest update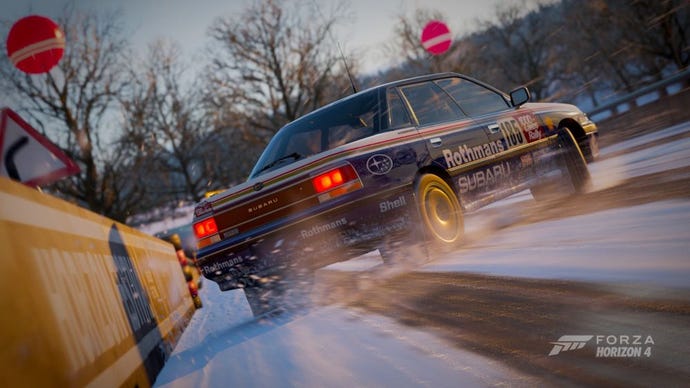 The latest update to Forza Horizon 4 has removed the 'Carlton' and 'Floss' avatar emotes from the game. Who's afraid of getting sued?
Playground Games has released the Series 5 update to Forza Horizon 4. Along with extra content and a list of fixes and improvements, the patch notes mention the emote being pulled from the title.
A reason wasn't provided, but we can assume it has something to do with the lawsuits against Epic Games. We can't find any information on whether Microsoft Studios was sent a cease and desist letter over the use of the Carlton or Floss emotes as of press time. Probably just covering its back.
Back in December 2018, Rapper 2 Milly filed legal action over Fortnite's use of his Milly Rock dance. Scrubs actor Donald Faison wasn't too pleased about having his Poison dance included in the game either.
Later that month the mother of Russell Horning, known as Backpack Kid, filed suit against Epic over its use of "The Russell' included in Fortnite as The Floss emote. The move is referred to as flossing by those who perform the move.
Fresh Prince's Alfonso Ribeiro is also suing Epic over its use of the Carlton dance, appearing in-game as the Fresh emote. These are the two emotes being pulled from Forza Horizon 4 with today's update.
In short, no Carlton or Floss emotes for you, Forza players.
Along with the aforementioned, the update includes several cross-platform fixes, the addition of filters to Event Blueprint searching, and the ability to view all eligible cars for a Trial or Season Championship. The Mitsubishi car pack, new Adventure Playlist, a new Horizon Story, and Horizon Business are included with the update.
For the full list of fixes, features, and improvements, look over the Forza Horizon 4 Series 5 patch notes through the support page.