Fortnite is an Olympic esport now, but not how you'd think
The first Olympics esports event is taking place this June.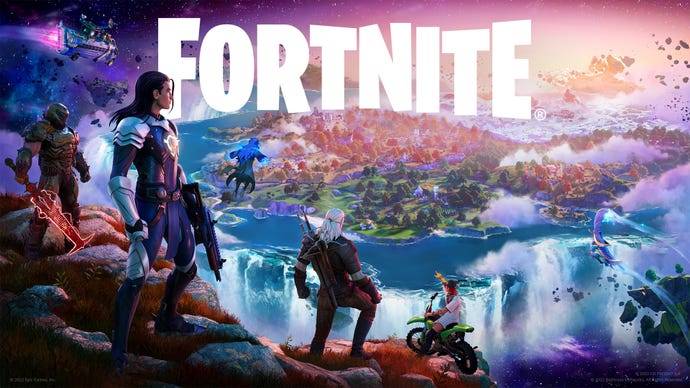 Fortnite is officially going to be an Olympic esport, joining a line-up of other games set to take part in the inaugural Olympic Esports Series 2023 this June.
As the great debate over whether esports are real sports or not, in comes the news that Fortnite is now, or at least soon will be, an Olympic sport. The International Olympic Committee (IOC) is currently working with the Singapore National Olympic Council (SNOC) to host the first Olympic event all about esports, and this week the pair of councils announced that Fortnite is joining the roster of games that will showcase the cream of the crop of video game players.
Watch on YouTube
It is important to note that the IOC's president Thomas Bach did once say that "killer games," aren't a good fit for the Olympics, though this was back in 2018. So how exactly will Fortnite appear as an Olympic esport, then, if it's not the usual battle royale affair? It's going to mimic its closest real-life counterpart in Olympic sports: sport shooting. To clarify, sport shooting is a competitive sport that does involve using real guns, but specifically for the purpose of measuring accuracy, and that's exactly what the plan is for Fortnite too.
"A specially designed Fortnite Creative Island, made to reflect sport shooting competition, will put the target-aiming accuracy of sharp shooters to the test and see them navigate the in-game environment as they compete to become an Olympic Esports Series winner," reads a press release. This event will feature 12 players from the 2023 Fortnite Champion series, and is set to air June 23.
There aren't too many other big name games taking part in the event, as interestingly it does really seem to be leaning into the sports side of esports. Gran Turismo 7 is one of the games being played, in the motorsport category, with Just Dance being used for the dance sport category. But all the other games are titles you probably haven't heard of, like Virtual Taekwondo, which lives up to its name - you won't find a fighting game like Street Fighter in the lineup.
The event is being held in Singapore, though tickets are very inexpensive, so if you find yourself in the country around June 23-25, it might be worth taking a look.